The Situationist International (1957–1972)
An Bauhaus imaginiste
Heinz Stahlhut, May 14, 2007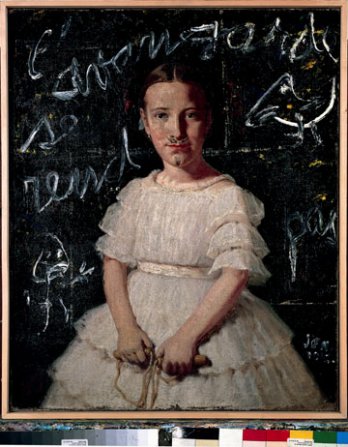 Asper Jorn, L'avantgarde se pas pas, 1962_Pro Litteris_Zurich_Switzerland
THE SITUATIONIST INTERNATIONAL one of the least known yet most influential (anti)art movements of the post war era: the Situationist International (SI).
The last of the international avant-garde movements of the twentieth century, which was centred in Paris, existed from 1957 to 1972 with a total of seventy-two European, American, and North African members at various times. The guiding figure of the SI was Guy-Ernest Debord (1931-94), the journey is organized around his biography.
The SI's revolutionary program included the elimination of all forms of representation: the undermining of all authority, the destruction of all symbols of power, the elimination of art (even that of the Classical avant-garde) and all other forms of cultural spectacle, the regaining of the reality of life that had been expropriated by a society of consumption and commodities in short, the struggle against late capitalist dispossession.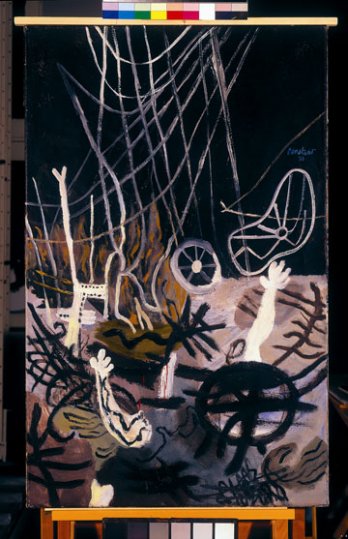 Constant A. Nieuwenhusts, Terre Brûlée III, 1951_Bob Goedewaagen_Pays-Bas
The rejection of the conventional intellectual discourse, its political radicalness, and also, quite simply, its limited number of members have contributed to the relative obscurity of Guy Debord and the SI outside France. As a consequence, the historical significance of the SI, which operated at the points of intersection between art and politics, is difficult to comprehend even today.