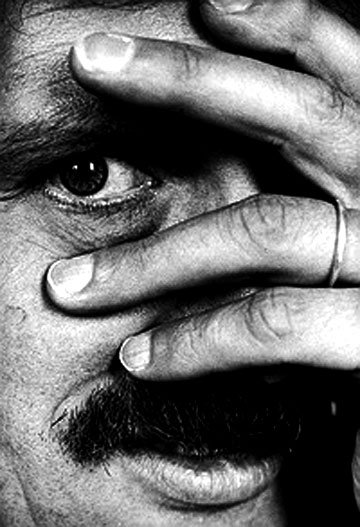 Kurt Wyss
Photographic Encounters
Andres Pardey, April 27, 2007
Kurt Wyss_Jean Tinguely, 1985
Following his training as a photographer in Fribourg and Berne, and after a few years as a freelance photographer,
Kurt Wyss
(*Basel, 1936) held the position of photographic editor of the National-Zeitung since the mid-Sixties and subsequently, until he retired, that of editor and photographer of the Basler Zeitung.
As a newspaper reporter,
Kurt Wyss
photographed ordinary, daily occurrences as well as out-of-the-ordinary events. But further to his activity as a press photographer, he manifested a great interest in artists and their world – amongst them Jean Dubuffet and Jean Tinguely, Josef Beuys or Mark Tobey – and writers such as Urs Widmer and Friedrich Dürrenmatt.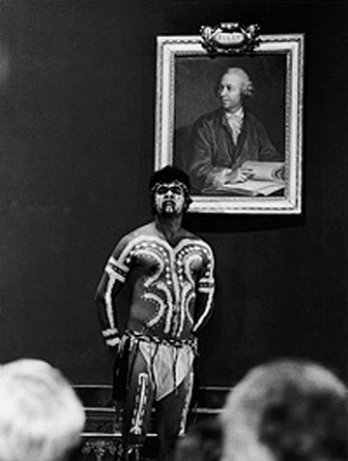 Kurt Wyss_Aborigène de Aula
Kurt Wyss
rightfully is recognised as a chronicler, a witness of his day and age, the portrayer of occurrences and living conditions, events, encounters; he is an intrinsic part of the local history of a small big cultural and industrial city of the second half of the 20th century. A politically engaged photographer, he undertook missions to Biafra, to Nicaragua but also photographed Swiss mountain peasants; despite this he remained faithfully bound - attracted even in a love-hate relationship - to Basel. His photographic chronicles on various subjects, such as immigration in Switzerland, appear in various books and anthologies.