Buenos Aires
A creative renaissance
Paula Alvarado + Gabrielle Samson, April 9, 2007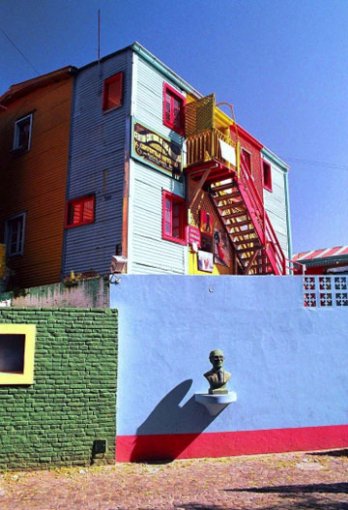 Buste Bocabu_Buenos Aires_Argentina
With the recession in full swing, a majority of Argentines found their opportunities to travel and purchase abroad severely truncated, leading to a revalorization of national products and destinations. Simultaneously, the first generation of students in Fashion and Design from the University of Buenos Aires graduated and made their entrance onto the cityscape as young, highly skilled professionals who chose to establish themselves in affordable neighborhoods in the city, namely Palermo and San Telmo. The design street stands and flea markets in these neighborhoods, that later spread to the greater metropolitan area, both complemented and fueled this phenomenon. With the financial support of the government of the City of Buenos Aires, this cultural rebirth occurred in all artistic areas, as its department of culture offers a plethora of free events, subsidies, festivals, and spaces for young cultural entrepreneurs.
La Boca_Gabrielle Samson_Buenos Aires_Argentine
Once the social environment settled – namely, the social unrest and sporadic rebellions in the streets – and the new exchange rate was implemented, waves of tourists started to disembark in the city and formed a new source of financial backing for artistic endeavors.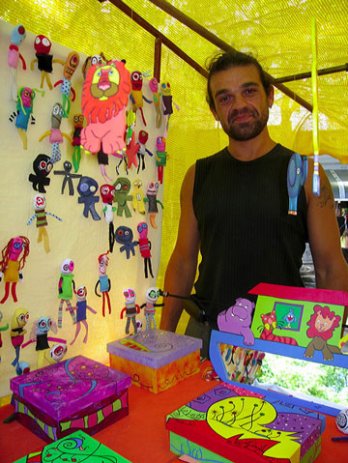 Designers at Palermo Fair Week_Gabrielle Samson_Buenos Aires_Argentina