Buenos Aires
A creative renaissance
Paula Alvarado + Gabrielle Samson, April 9, 2007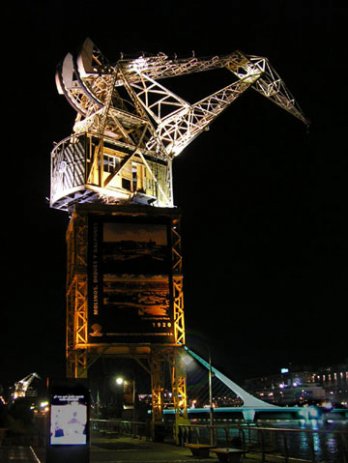 Buenos Aires by night_Argentina
The economic crisis in the 21
st
century is rooted in the political situation of the preceding decades. At the end of the 1980s, Carlos Menem became president and soon implemented the Convertibility Plan, pegging the Argentine peso to the dollar by law, with the explicit purpose of securing economic stability. This development lead Argentina's widespread middle class to look beyond their own country and spend their leisure time and capital beyond the Argentine border, predominantly in the United States and Europe.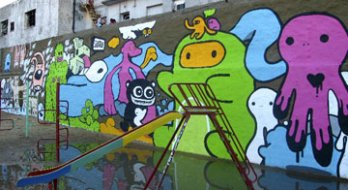 Urban Art_Gabrielle Samson_Buenos Aires_Argentina
La Rural Fashion Buenos Aires_Gabrielle Samson_Argentina
Argentine investments and money gradually departed abroad, despite the fact that foreign investment in the country was falling. Tourism was practically inexistent, as the country had become expensive for foreigners. Coupled with extensive privatization, Menem's economic policies rapidly lead to the crash of 2001: soaring inflation eventually led the government to unpeg the peso from the dollar and allow the currency to be determined once more by market forces. No longer artificially high, the exchange rate receded to 3 pesos to the dollar.
San Telmo by night_Gabrielle Samson_Buenos Aires_Argentina