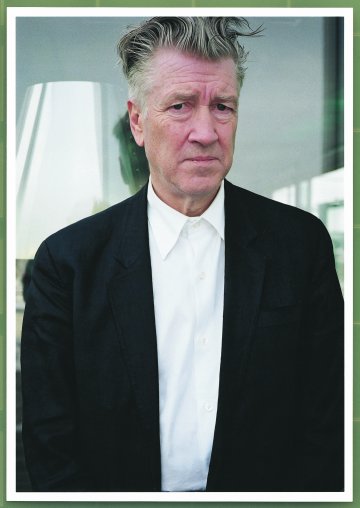 David Lynch
The Air is on Fire
Hervé Chandès, March 12, 2007
David Lynch_Fondation Cartier_Paris_France
David Lynch : The Air is on Fire
Presented at the Fondation Cartier pour l'Art Contemporain in Paris,
The Air in on Fire
is the largest exhibition devoted to David Lynch as a visual artist. Exploring the multiple facets of this work, it brings together paintings, photographs, drawings, experimental films, and sound created since 1960. This exhibition event offers an exceptional occasion to discover and to revisit his creations with never-before-seen works, installed in an environment designed by him.
David Lynch_Fondation Cartier_Paris_France
David Lynch_Fondation Cartier_Paris_France
Born in Montana in 1946, David Lynch spent most of his childhood sketching and painting. In 1965, he went on to study fine arts at the Pennsylvania Academy of the Fine Arts in Philadelphia, where his passion for the
moving image was stirred:working alone in his studio, he saw a soft wind gently move the objects stuck onto
the canvas before him, and six months later, his first experimental short film was completed. This gave birth to one of the world's most treasured filmmakers, and the youngest director to receive the Venice Film Festival's Golden Lion for lifetime achievement, awarded in September 2006 after the premiere of his new film, INLAND EMPIRE (2006).
Throughout his career, Lynch has actively continued painting, photographing, and drawing, and has even broadened his artistic practice to include animation, music composition, and sound production.