Which architecture plan for Quebec in this century?
OAQ Competition Finalists
J.P., February 5, 2007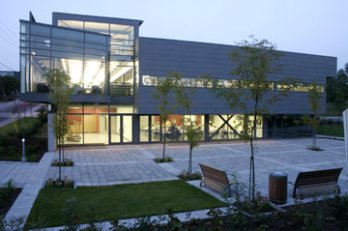 ACA_Bibliothèque Jean-Gosselin_Charny_Charles Ferland
Between February 1 and April 30, 2007, the public is invited to vote for their favourite project on the Order of architects (OAQ) Web site (www.oaq.com) in the Prix d'excellence en architecture section. This electronic ballot box will allow surfers from around the world to decide on the People's Choice Award from among the
30 finalists
. For those who want to find out more, the OAQ has planned presentations of the nominated projects, hosted by the architects themselves. These presentation meetings, entitled Architectural Marathons, will take place on March 1, 2007 at 4:00 p.m. at the Canadian Centre for Architecture in Montreal, and on April 5, 2007 at 4:00 p.m. in Quebec City (location to be determined). There is no entry fee, but you must reserve a place by registering on the OAQ's Web site.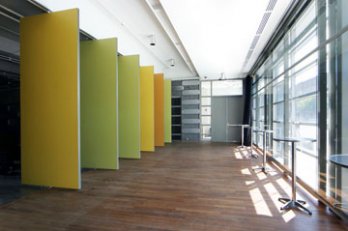 Faucher Aubertin Brodeur Gauthier_Maison de la Culture Maisonneuve_Steve Monpetit_Montreal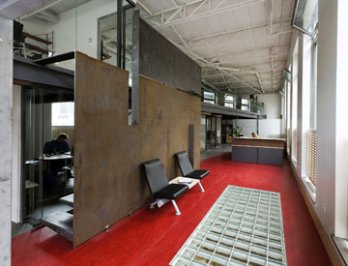 ABCP_Paul Dionne_Marc Parent_Quebec
The children's choice
The Children's Choice is an important educational program that was launched as a pilot project in 2003 and then fully integrated into the OAQ's Architecture Awards program during the 23
rd
edition. And it's really growing in popularity! The program was an initiative organized by the OAQ and carried out in close co-operation with architects in many regions of Quebec, and with the support of public and private partners. This year, it has been implemented in five schools: école Nouvelle Querbes in Montreal, école Saint-Roch in Quebec City, école Saint-Sacrement in Trois-Rivières, école du Grand-Boisé in Chelsea and école Marguerite-Belley in Jonquière. Since the beginning of the 2006-2007 school year, more than 50 Cycle 3 elementary children from these five schools have had unique and enriching experiences that have allowed them to develop their critical sense when viewing the architecture that surrounds them.
They have had opportunities to do research, analyze, express their opinions and share their knowledge with their friends and family. The overall experience gives them a chance to understand the importance of the
quality of their urban environment and makes them aware of the values and objectives of sustainable development and universal accessibility. The Quebec Order of Architects hopes to see this program's foundations spread to other schools in Quebec so that architecture becomes an integral part of elementary and secondary school teaching.
The winners of the Awards of Excellence, honourable mentions for universal accessibility and sustainable development, People's Choice and Children's Choice Awards will be revealed during a press conference on Thursday, June 7, 2007.
www.oaq.com