Which architecture plan for Quebec in this century?
OAQ Competition Finalists
J.P., February 5, 2007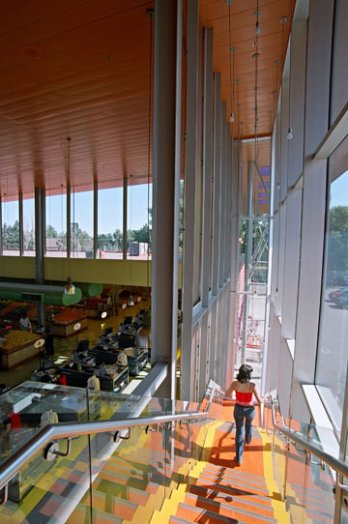 Boutros_Pratte_Adonis_Robert Etcheverry
The jury for the Architecture Awards of Excellence 2006-2007, chaired by Mexican architect Bernardo Gomez-Pimienta, founder of the BGP Arquitectura firm, is made up of Dinu Bumbaru, policy director at Héritage Montréal and Secretary General of the International Council on Monuments and Sites (ICOMOS); Suzanne Bergeron, Quebec architect; François Séguin, stage designer (representing the public); Isabelle La Fontaine, architect and head of the buildings department of the University of Sherbrooke.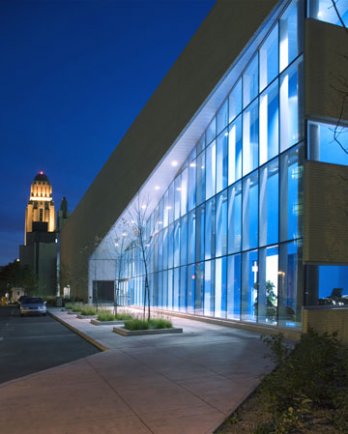 Pavillons Lassonde_Marc Cramer, Alain Laforest, Frédéric Saia_Montreal
Jury members were unanimous in their opinions about the choice of finalists. Gomez- Pimienta was emphatic that, "I very much enjoyed the honour of participating as chair of the jury for the Architecture Awards of Excellence of the Quebec Order of architects. The selection process was sometimes difficult given the high quality of the entrants. In all cases, we were unanimous in our choice of finalists and winners." The jury chair also stated that the jury valued the overall quality of the projects submitted, which was expressed through the diversity of architectural models and imagination and the care taken in completing all the projects. "It should not be forgotten that, behind all good projects, there is a good architect and a good client! The projects we have just seen attest to the fact that Quebec architecture is in the best of health. It also means that we must always be more critical and rigorous when looking at
Quebec architecture," Gomez-Pimienta concluded.