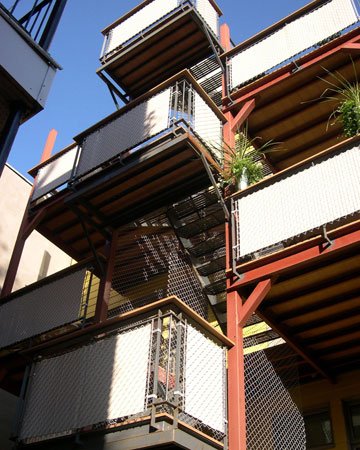 Which architecture plan for Quebec in this century?
OAQ Competition Finalists
J.P., February 5, 2007
The Quebec Order of Architects (OAQ) revealed on January 18, the 30 finalists in the 24
th
edition of the Architecture Awards of Excellence. This year's program once again includes the People's Choice Award - an invitation to the public to vote on the Internet for their coup de cœur project -
www.oaq.com
- from among those nominated. Activities also include an educational segment for Cycle 3 elementary school children and the public presentation of finalist projects during the Architectural Marathon to be held in Montreal on March 1, 2007 and in Quebec City on April 5, 2007.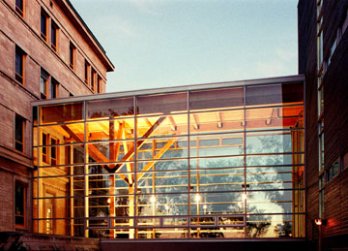 Galienne_Moisan_Pavillon Gene H. Kruger_Quebec_Laurent Goulard
From the 94 projects entered, 30 have been chosen as finalists in 12 categories. The jury did not choose a candidate in the "Events Architecture" or "Universal Accessibility" categories because very few projects were submitted. On June 7, 2007, the OAQ will announce the winning projects, the architects and their clients who will be proclaimed winners by the jury in each category and the People's Choice and Children's Choice Awards.
Cardin_Ramirez_CCI_François Bastien_Montreal.