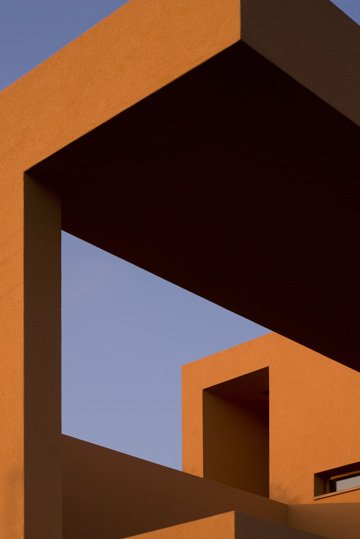 Twenty things you should know about Nuno Grande & Pedro Gadanho...
Orange House - Casa em Carreço
Zanoa Bia & Nargisse Rafik, February 12, 2007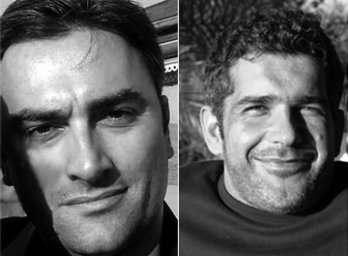 Nuno Grande & Pedro Gadanho
E.D.: Who are you / how would you describe yourself?
Pedro Gadanho:
Single hedonistic metrosexual, vaguely workaholic.
Nuno Grande: A good friend of the Portuguese David Beckham.


E.D.: Tell us more about The Orange house/Casa em Carreço project, and your last creation / works?
PG:
Apparently there is an obscure fixation on Kubrick: Carreço became Clockwork Orange, the Ellipse Foundation Art Center is appreciated for its "2001, Space Odissey / white light, white heat" room.

NG:
Coloured Brutalism.


E.D.: Is there a philosophy behind your work?
PG:
Yes.

NG:
Philosophically speaking I would have to say no.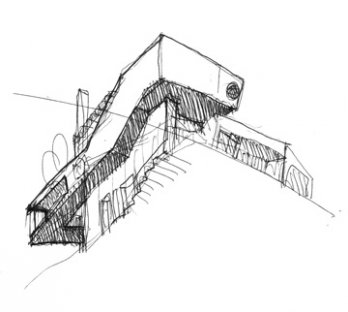 E.D.: What do you consider your influences, what inspires you? PG:
Life, popular culture, history & hashish.
NG:
All kinds of shapes.
E.D.: How would you explain architecture? PG:
Well, there was this guy who decided to pick up a branch and lean it against a rock, then…
NG:
…and so the future of architecture will not be architectural.
E.D.: Your favourite materials in architecture and why?PG:
People & atmosphere.
NG:
Heat and cold.