Maria Barros
MAIÓLICA Collection
D.B., March 1, 2010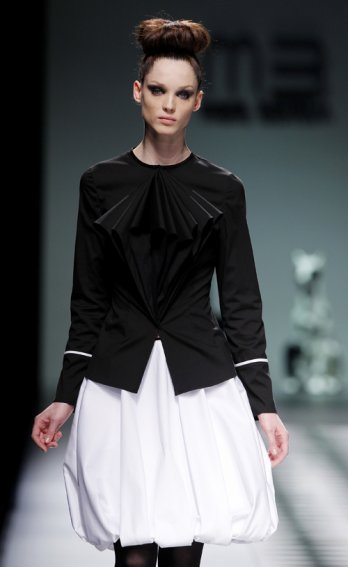 Maria Barros/Cibeles Madrid Fashion Week2010_Getty Images
Bio_Express
Maria Barros was born in La Coruña (Spain) on January 27th, 1980. As she has always been very keen on artistic creations with a special passion to design, she carried out her first study years of Textile and Fashion Design at the European Institute of Design in Madrid. It was then, when she started her professional training guided by brands such as Cadena (textile company) or Modesto Lomba.
In 2000 she decided to move to Milan to complete her studies and it was there where she prepared her thesis directed by Franca Sozzani (Italy Vogue director). The collection shown in her thesis was selected by Wella Labocos Italy for the elaboration of her first Fashion Parade in Milan city.
The first success happened when she was only 21 years old, being rewarded with the Moët&Chandon Young Fashion Award prize, with the collaboration of the Camera Nazionale della Moda Italiana, which was held in September 2001 in Milan. This event drove her to show her collection "From Nature to Art" in a Fashion Parade presented during Milan Fashion Week and organised by the Camera Nazionale della Moda Italiana.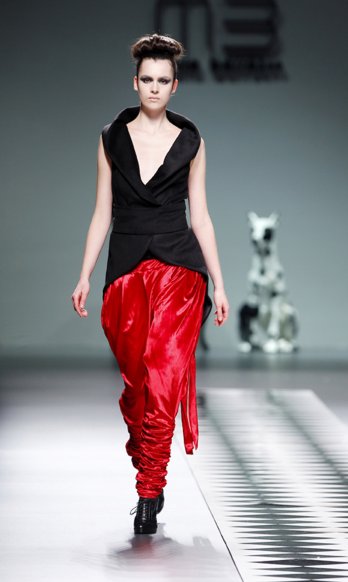 Maria Barros/Cibeles Madrid Fashion Week2010_Getty Images
After such a successful experience she´s been carrying out her working way with Pupi Solari in Milan, before joining later the creative team of Roberto Cavalli in Florence.
After having lived very close to different Fashion houses, she decided to concentrate all her energy and creativity in her own brand creation by adding her first and own signature, Maria Barros, in April 2003.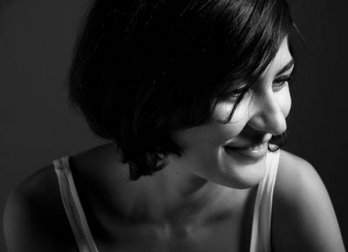 Maria Barros/Maria Barros Portrait.
In 2008 the designer creates the company Maria Barros Group S.L. for the marketing, production and distribution of her collections. Conceiving the design as a multidisciplinary study, in that same year she designed in parallel with her fashion work, a furniture Collection called "Couture", where their concepts of fashion merge to be global and understood under the thinking of interior design. This collection currently wears some of the most emblematic and modern places in Europe.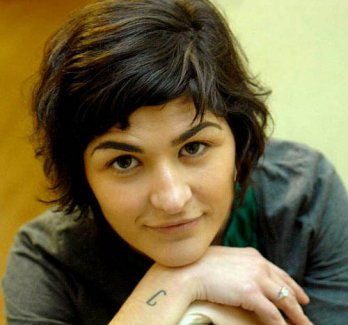 Maria Barros Portrait/La Opinion.
Since February 2009, Maria Barros presented her collections at Cibeles Madrid Fashion Week. In the same year the Spanish financial magazine "Capital" published a list of the 100 most promising young people from Spain, where they point to the Galician designer as one of the most influential personalities of the future. Meanwhile, Maria Barros is broadening her scope designing for other brands. She not only is in charge of the first collection of evening gowns for Hazel, a chain of Spanish boutiques, but also has launched the first joint venture of the chain with designers of the national scene.
www.mariabarros.es
www.cibeles.ifema.es