Maria Barros
MAIÓLICA Collection
D.B., March 1, 2010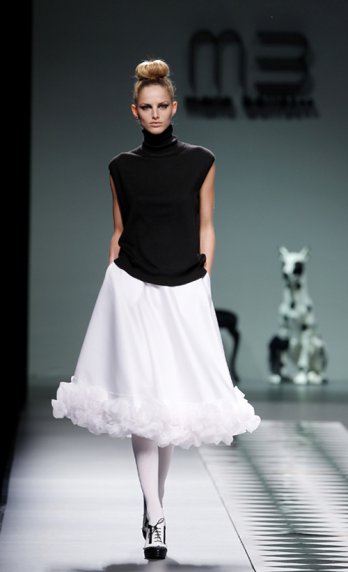 Maria Barros/Cibeles Madrid Fashion Week2010_Getty Images
Cibeles Madrid Fashion Week 2010
Madrid fashionistas have a big date with the latest styles from the 2010-11 fall/winter collection. Twice a year, the Spanish capital becomes one big runway featuring the most coveted designs by cutting-edge couturiers and visionaries from around the world: future objects of desire in the form of winter clothing.
Top designers such as Jesús del Pozo, Victorio & Lucchino, Davidelfin, María Barros, Ion Fiz, María Escoté, Antonio Alvarado, Hannibal Laguna and many others shows their creations once again in an event that has been taking the pulse of fashion for the last 50 years.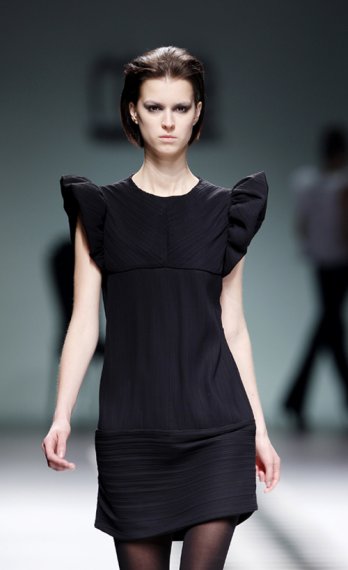 Maria Barros/Cibeles Madrid Fashion Week2010_Getty Images
The pieces from the fall/winter collections of these and other designers, including Ágatha Ruiz de la Prada, Elio Berhanyer, Miriam Ocariz, José Miró and Lydia Delgado was presented in two separate catwalks (Sala Cibeles and Sala Lancia).
The show El Ego de Cibeles, scheduled for the first day (February 18) and dedicated to the most radical young designers, continues to rise in popularity and draw as much attention as its big sister. It features the designs of the most innovative up-and-coming designers, like Sara Coleman, Isabel Mastache and Maya Hansen, who don't hold back one bit when it comes to expressing their unique, versatile vision of fashion.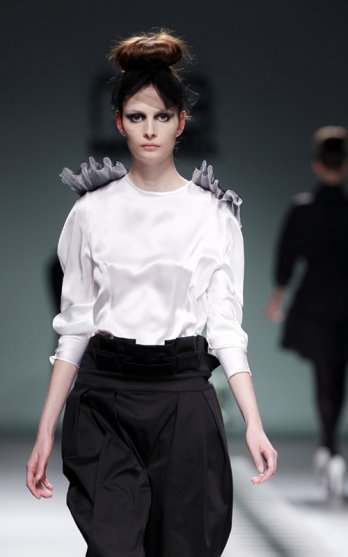 Maria Barros/Cibeles Madrid Fashion Week2010_Getty Images