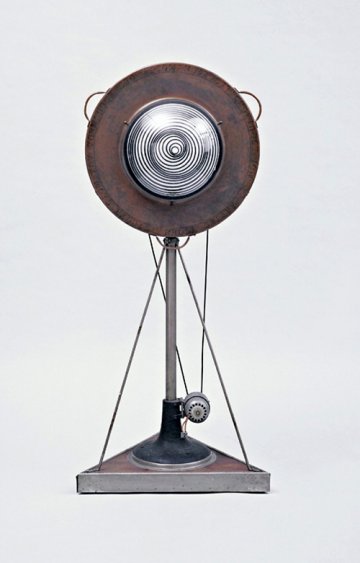 Le Mouvement
From Cinema to Kinetics
M.J.T., February 22, 2010
The Museum Tinguely is restaging "Le Mouvement", the landmark exhibition held in the Galerie Denise René in Paris from 6 to 30 April 1955. Le manifeste jaune, the leaflet produced for the exhibition, postulated "Colour – Light – Motion – Time" as the basic principles for the further development of kinetic sculpture. Motion as a means of expression was also the common element in all the pieces in the show.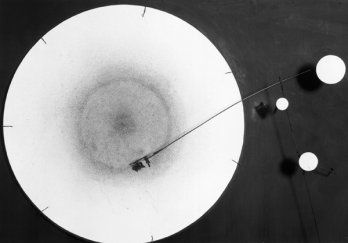 Jean Tinguely, Machine à dessiner, Relief méta-matique, 1955_2010, ProLitteris Zürich_Kunstmusem Basel-Martin P. Bühler
That said, the reliefs and sculptures in "Le Mouvement" varied considerably in their treatment of motion: Yaacov Agam, Jesús Rafael Soto and Victor Vasarely exhibited objects that unfolded as the viewer moved around the gallery. Other works by, again Yaacov Agam, but also Pol Bury, Robert Jacobsen and Richard Mortensen could be altered by active intervention on the part of the viewer. The show further included motor-driven, self-propelling works by Jean Tinguely. Finally, Robert Breer edited a flip book to accompany the exhibition.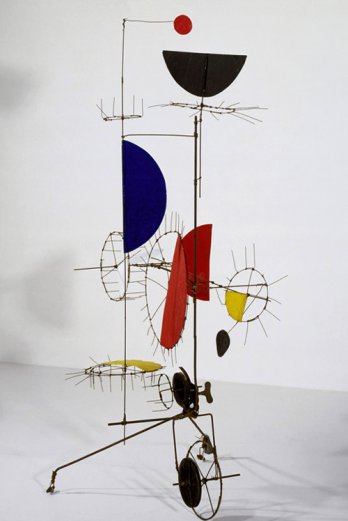 Jean Tinguely, Sculpture méta-mécanique automobile, Sculpture méta-mécanique, 1954_Collection Centre Pompidou, Dist. RMN-Droits réservés
The exhibition frameworked not only these new artistic positions – for some artists the show marked the beginning of their international career –, but also included works such as Marcel Duchamp's Rotary Demisphere and Alexander Calder's mobiles, which served as links to the historical kinetic experiments of the early avant-garde.