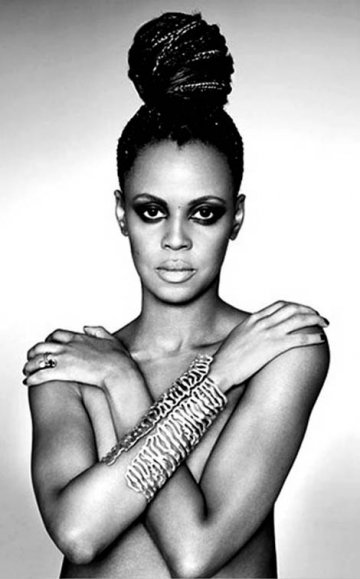 Wangechi MUTU
The Anthropological Art
B.P., August 19, 2013
"We categorize what we're afraid of"
Exhibited regularly since the late 1990s, Wangechi Mutu's collage-drawings depicting black women, tampered with and prey to strange bodily mutations, attracted attention that has not abated since.


Since the late 1990s, Wangechi Mutu has been creating socially committed art concerned with the depiction of women, questions of identity and the African diaspora. To deal with these matters, she initially turned to anthropological studies, which seemed to provide a way of answering such questions, but eventually realized that it was through art that she could best express herself. In her drawings and collages, as well as her sculptures, installations and videos, she tackles the stereotypes of women purveyed in fashion and porn magazines, geopolitical inequalities, the hegemony of the West and the issue of African identity.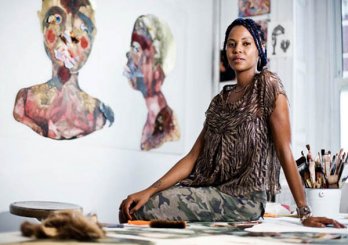 Wangechi Mutu/Wangechi Mutu by Chris Sanders
The centrepiece of the exhibition at Le Musée d'Art Contemporain de Montreal, which comprises some twenty works, was the remarkable installation Moth Girls (2010) recently acquired by the MAC. Composed of 246 hybrid half-human, half-animal figurines with leather wings, feathered antennae and female legs, this installation is laid out in the form of entomological plates suggesting notions of the classification and hierarchization of species and, by extension, of genera (woman, animal) and peoples.
Wangechi Mutu_Untitled 2004
Wangechi Mutu_Untitled 2003