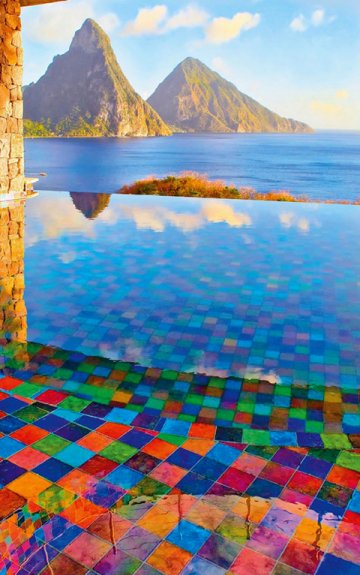 Tropical Homes
The Eastern Caribbean's Architecture
Nargisse Rafik, March 11, 2011
Elegant, hardcover books showing fine photography and featuring architecture, scenery, and life styles in different parts of the globe have always been popular with the public. This particular bilingual (English and French) book showcases the colorful and rich architecture of the area that fascinates people around the world – the Eastern Caribbean region.
By the same token, it fills a significant gap among books of this type – for while there are many books focusing on Tropical-style architecture, they mostly deal with examples from Asia – like Bali or Thailand – but relatively very little is said about the Caribbean.
This happy, full of sun book takes you to a number of selected islands of the West Indies: from the big Barbados, Grenada, and St. Lucia, to the small, picturesque Bequia, and the tiny, privately-owned and very exclusive island of Mustique.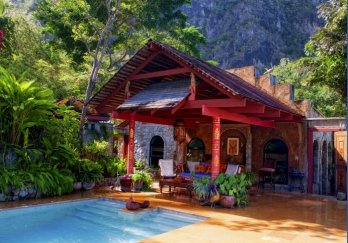 Beausejour, St Lucia_Derek Galon
You will explore diversified life-styles, exemplified by a wide range of homes: From small, humble dwellings in fishing villages on the shores of the Caribbean, to heritage plantation houses, to fascinating designer homes, and multi-million-dollar mansions surrounded by sumptuous tropical gardens, and finally, to a surprising modern boutique-hotel that defies all standards.
Jade Mountain, St Lucia_Exterior View_Derek Galon
It's a display of fascinating samples selected from the wealth of architectural styles abounding in the region. Think of this book as an exotic storyteller, offering you an opportunity to discover hide-away heritage treasures, as well as modern wonders, all in the midst of breathtaking, ever-new beauty of nature.