Bug Dome by The WEAK!
Marco Casagrande + Hsieh Ying-chun + Roan Ching-yueh
Marco Casagrande, January 18, 2010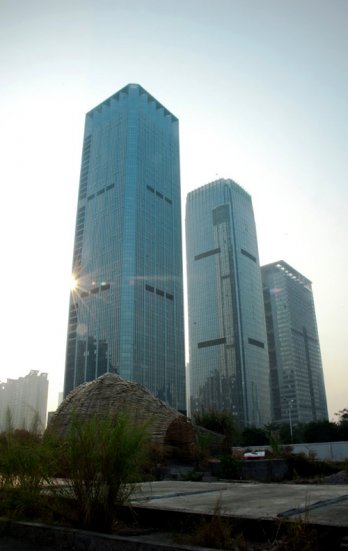 Bug Dome_WEAK_Marco Casagrande
Bug Dome_WEAK_Marco Casagrande
What comes to architectural control, we must give up in order for the nature to step in and for the human nature as part of nature. Our construction workers were sensitive, creative and responsible. They knew how to construct nature as insects do. As architects we had to become part of them to gain soft, organic and moving space.
In large scale, if we learn to understand the connection what the hundreds of millions of hands that are now migrating from the rural China to the modern cities might bring along them, we might be able to ruin the industrial city. We might be able to make the city to be part of nature.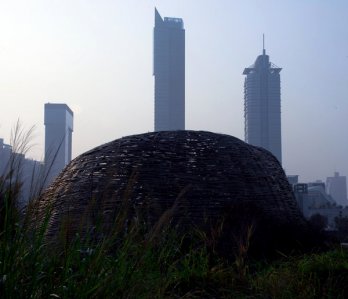 Bug Dome_WEAK_Marco Casagrande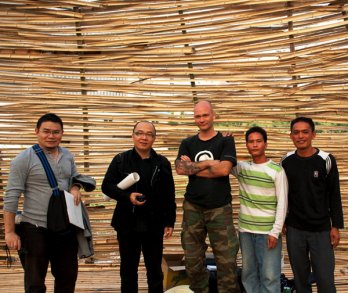 SZHKB curator Ou Ning @ Bug Dome with Marco Casagrande, Wei & Wei and Shenzhen Daily editor
www.clab.fi