Bug Dome by The WEAK!
Marco Casagrande + Hsieh Ying-chun + Roan Ching-yueh
Marco Casagrande, January 18, 2010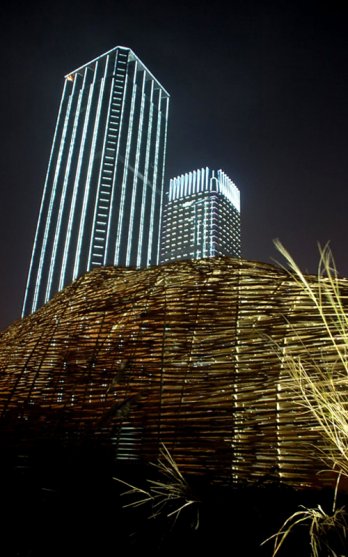 Bug Dome_WEAK_Marco Casagrande
Bug Dome by the WEAK!
The bug dome is a result of discussions between Marco Casagrande, Hsieh Ying-chun and Roan Ching-yueh. Together we are the WEAK! Insects inspire our construction methods. WEAK! Architects are the industrial insects.
The design process was painful. We were all ripping the design to all three individual directions but in the end we gave up and the design became the boss and we learned to listen. Architecture gives the commands and architects listen.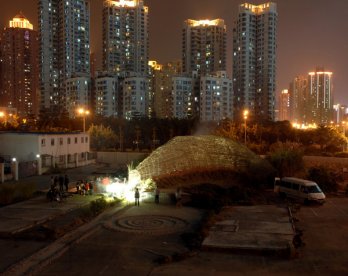 Bug Dome_WEAK_Marco Casagrande
To design is not enough. Design should not replace reality. The building must grow from the site; it must react for its surroundings, it must reflect life and it must let to be itself, like any other living creature. Architectural control is against nature and it is against architecture. Built human environment is a mediator between human nature and nature. Man must be weak to be part of nature.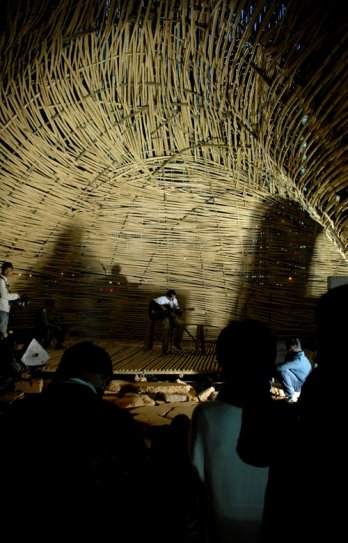 Bug Dome_WEAK_Marco Casagrande
When the "design" was brought to the site, the site got to it. The interpreters between the site and the design were the construction workers. Our team came from the rural areas of Guanxi, Henan and Sichuan. They bought to the city with them the connection between the modern men and nature – local knowledge. The same hands that build the Bug Dome have also build the modern Shenzhen. Shenzhen is a manifest of control; Bug Dome is manifest of weakness.