Karl Lagerfeld + Jérôme Coste
Les Ateliers Ruby
Céline A., January 18, 2010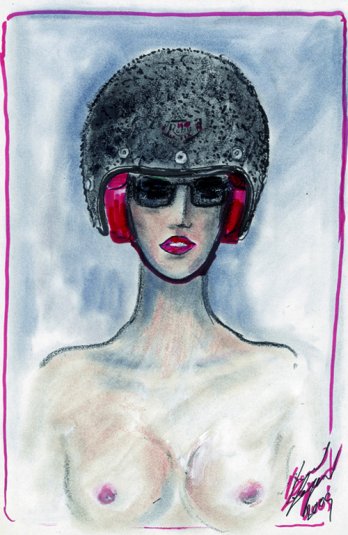 Ateliers Ruby/Dessin Ruby par Karl Lagerfeld
After studying at the école estienne des arts appliquées in paris, in 1992 he took off for a decisive experience in California, working for the motocross equipment brand of his dreams, JT Racing®. This was when he realised that what he enjoyed the most was working together on all of the media which express a brand's identity. In 1996 this idea led to Hold-Up®, a brand of clothes and accessories linked to his own favourite sports, skateboarding, bmx and mountain biking. At the same time he also set up the deep® design studio allowing him to apply his creative approach to the various issues faced by fashion, sports and musical labels.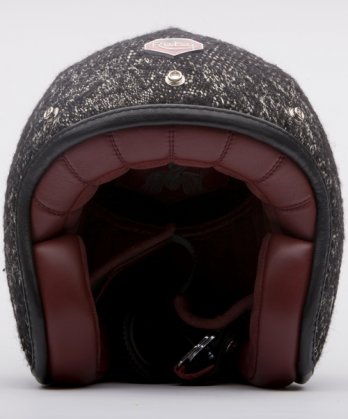 Ateliers Ruby/Pavillon_Larl Lagerfeld_Face
One day in 2001 he was reading a japanese motorcycling magazine and fell in love with the spirit of the tokyo biker gangs, who expertly mixed street culture and a vintage motorcycling spirit, so he noted down the idea for a brand of helmets which would have a conventional design although using modern technology. Starting in 2004 jérôme chose the name «Ruby», designed the Pavillon® and drafted the whole of the project…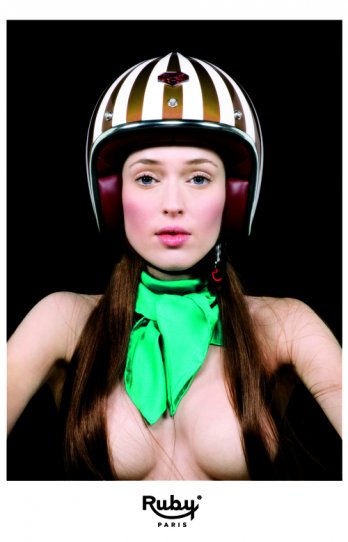 Ateliers Ruby/Dimiri Coste
The rest of the story is a long crusade, which picked up pace in october 2006 when jérôme was joined by Jean-Etienne Prach who took charge of all the adventure's realistic, operational data. The two had become friends 10 years earlier due to a shared interest in skateboarding and since then jean-etienne had become an expert multinational management consultant.
www.ateliersruby.com