I remember you Oscar Niemeyer.
The Last Modernist...
E.D.T., April 15, 2019
Oscar Niemeyer/La Casa das Canoas, Rio de Janeiro. 1952_Mathieu Salvaing-Assouline
As often happens, this solution calling for a central support sustaining only the exhibition room was modified. With the addition of one meter in height on the radial beams, measuring one meter and a half, we would add a new floor, including the 'foyer,' the reception room, the auditorium, work rooms, library and bathrooms. This would result in a more complete and economical project. My architecture followed the old examples -beauty prevailing over the limitations of the constructive logic. My work proceeded, indifferent to the unavoidable criticism set forth by those who take the trouble to examine the minimum details, so very true of what mediocrity is capable of. It was enough to think of Le Corbusier saying to me once while standing on the ramp of the Congress: `There is invention here'.
Although semi-retired, he still works at the drawing board and welcomes young architects from all over the world. He hopes to instill in them the sensitivity to aesthetics that allowed him to strive for beauty in the manipulation of architectural forms.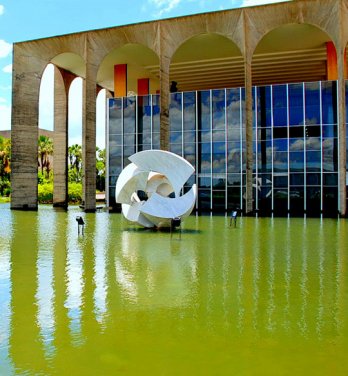 Oscar Niemeyer/Brasilia iItamara Center_O.N.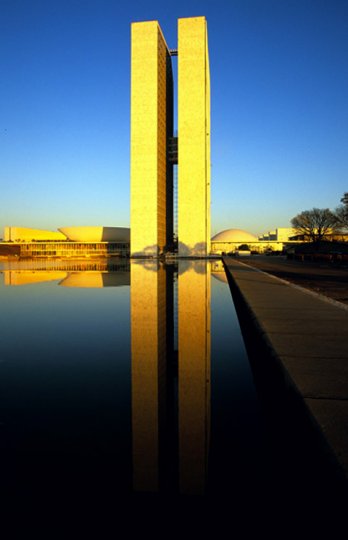 Oscar Niemeyer/Brazilian National Congress in Brasilia
www.niemeyer.org.br