I remember you Oscar Niemeyer.
The Last Modernist...
E.D.T., April 15, 2019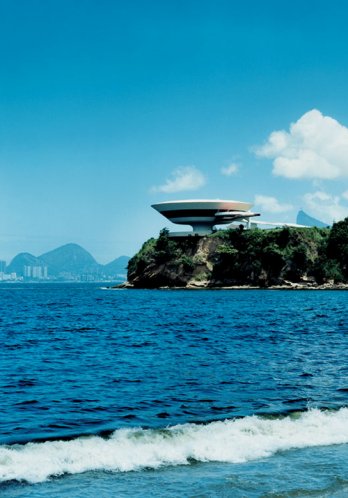 Oscar Niemeyer/Musee d'Art contemporain deNiteroi, 1991_Mathieu Salvaing-Assouline
"I have always," says Niemeyer, "accepted and respected all other schools of architecture, from the chill and elemental structures of Mies van der Rohe to the imagination and delirium of Gaudi. I must design what pleases me in a way that is naturally linked to my roots and the country of my origin." Niemeyer continues: When I started to design the Museum of Modern Art for Niteroi, I already had an idea in mind. An abstract circular form above the landscape, and the site free of other constructions to better emphasize the building. I did not want to repeat the usual solutions of a cylinder above another, but to move in the direction of the design for the Caracas Museum (a design by Niemeyer from 1954), creating a line that would rise with curves and straight lines from the ground up to the roof. The exhibition hall would be surrounded by straight walls—I did not want it glazed—but with exits for the external gallery that would encircle it, integrating it in the magnificent panorama.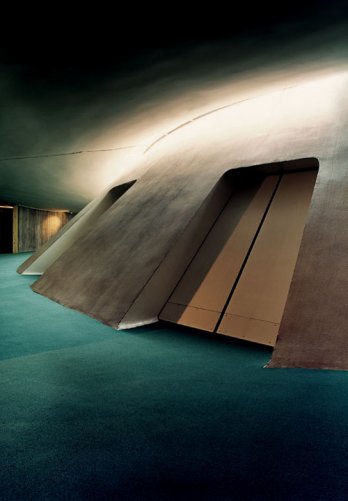 Oscar Niemeyer/Le siège du Parti Communiste français, 1965_Mathieu Salvaing-Assouline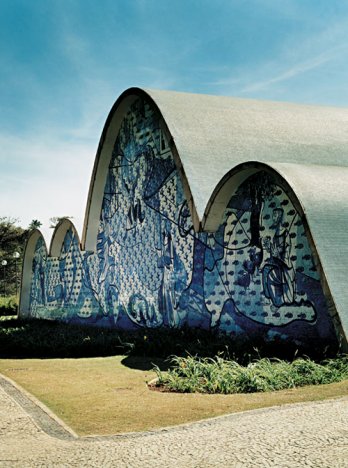 Oscar Niemeyer/L'église Saint François d'Assise_Ensemble de Pampulha, Belo Horizonte, 1940_Mathieu Salvaing-Assouline