Nick Brandt
Living on Earth...
Gallimard L., March 8, 2016
Nick Brandt/Rhino in Dust
Aside from using certain impractical photographic techniques, there's one thing I do whilst shooting that I believe makes a big difference : I get extremely close to these very wild animals, often within a few feet of them. I don't use telephoto lenses. This is because I want to see as much of the sky and landscape as possible--to see the animals within the context of their environment. That way, the photos become as much about the atmosphere of the place as the animals. And being that close to the animals, I get a real sense of intimate connection to them, to the specific animal in front of me. Sometimes a deliberate feeling that they're almost presenting themselves for a studio portrait.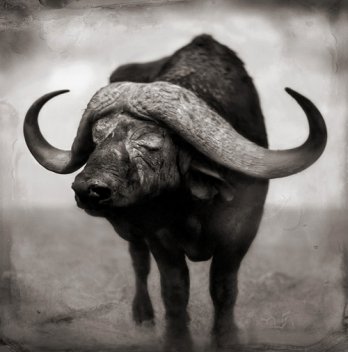 Nick Brandt/Buffalo Blind in One Eye Resting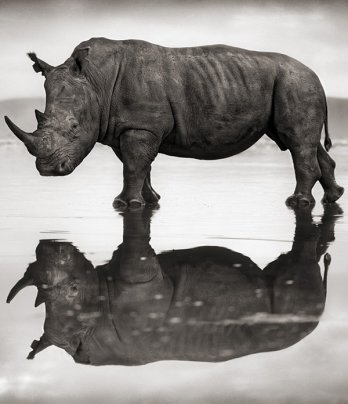 Nick Brandt/Rhino on Lake