Nick Brandt
Living on Earth...
Gallimard L., March 8, 2016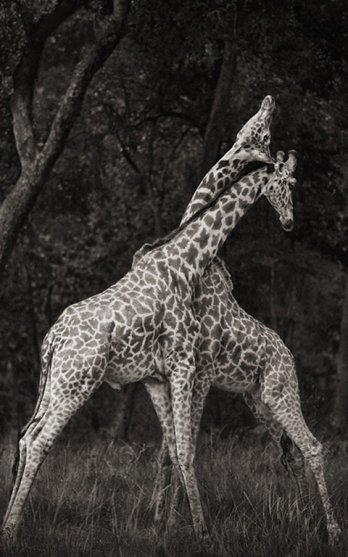 Nick Brandt/Giraffes Battling Forest.
I've always thought this something of a wasted opportunity. The wild animals of Africa lend themselves to photographs that extend aesthetically beyond the norm of 35mm-color telephoto wildlife photography. And so it is, that in my own way, I would like to yank the subject matter of wildlife into the arena of fine art photography. To take photographs that transcend what has been a largely documentative genre.
Nick Brandt/Giraffes Fan
Nick Brandt/Giraffes Dust Devil