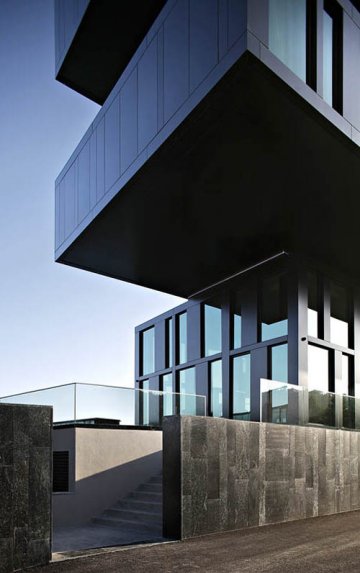 The VHM
Axis Viana Business & SPA Hotel
V.H.M, April 11, 2011
Axis Viana Hotel/Axis Viana Hotel by VHM_Lobby
Nestled between the River Lima and Mount St. Luzia, a few minutes from the historic center of Viana do Castelo, this avant-garde hotel distinguishes itself by its contemporary decor. The Axis Viana Business & SPA Hotel, is the most recent unit of the group Axis Hotels and Golf. The contemporary architecture of the building and the hotel concept makes the Viana Axis, as the most modern 4 stars of Portugal.
The Hotel has 88 rooms and comfortably equipped suites, with Wi-Fi, interactive LCD´s with several TV chanels and the last cinematographic editions and games, and a spa (2 600 sq) with two swimming pools, sanatorium and Turkish bath. A modern Restaurant, where people will be able to appreciate a well-taken care gastronomy, a comfortable Living Room, a Bar and an exterior esplanade with Swimming pool.
Axis Viana Hotel/Axis Viana Hotel by VHM_Nelson Garrido, restaurant.