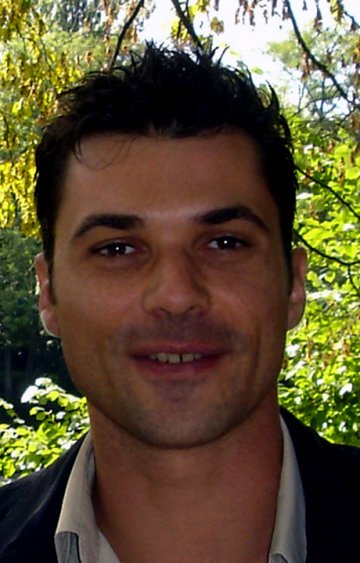 Patrick Martinez
Twenty things you should know about Patrick Martinez...
Zanoah Bia + Dorinda Bixler, August 9, 2010
Portrait_Express
Patrick Martinez is a visual artist who was born in France where he grew up. He studied at the Fine Art School of Besançon and Grenoble and at the Institute of High Studies in Visual Arts in Paris. In 1997, he received a grant to work in Tokyo, Japan, where he stayed for two years before finally settling in New York. In his projects, Patrick Martinez has been exploring different forms of expression, such as video, drawing, installation, sound art… Through a wide range of media, he establishes experimental structures to examine ideas about process, action, mobility, adaptation and resistance. His work investigates the relationship between the object and its context of presentation in order to challenge perception. He has exhibited in France, Germany, Spain, England, Brazil as well as in Japan and the US and his work is represented in New York by Parker's box gallery.
Patrick Martinez has recently founded the design firm Blank Bubble interested both in the creation of objects, graphic patterns and the construction of environments and architectural projects.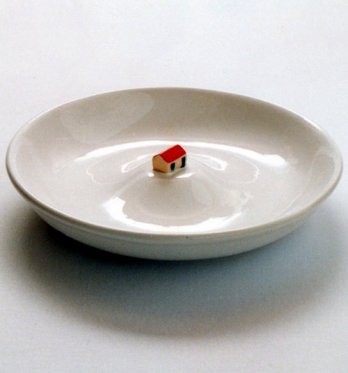 Patrick Martinez/white Soup Bowl, 1995
A journey in New York with Patrick Martinez…

EgoDesign Magazine: Who are you? How would you describe yourself? Patrick Martinez:
I was born in France and I lived abroad for a dozen years. After Japan, I moved to New York. I am an artist. My projects are developed in the form of drawings, videos and installations, including sounds. My interest in design has always been closely related to my artistic practice and stems originally from a question on the status and methods of distribution of works...
I have a particular interest in terms of mobility, shift of perspective, point of view and a taste for paradox, discrepancy, false symmetries, setting abyss. This is reflected at different levels of my practice
Patrick Martinez/Bubbling green_E.Frossard
E.D.: Tell us more about Blank Bubble, Tree House Projects and Click? P.M.:
Although this idea has been in my mind for many years, I recently created the office of
Design
Blank Bubble
in order to preserve some form of independence in research and creation of objects or situations. These objects are intended to be distributed according to specific distribution channels, corresponding to the nature of each project. Blank Bubble is also intended to allow the production of facilities for exhibitions in places such as galleries, art centers or museums.