The Sens au Masculin...AND THE BEAUTY IN 2015!
Twenty things you should know about Francis Kurkdjian...
Dorinda Bixler, July 20, 2015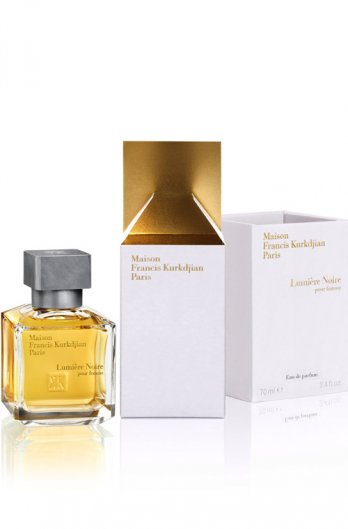 Francis Kurkdjian/MFK_Lumière Noire pour femmes_Studio des Fleurs
E.D.: Is there a philosophy behind your work? F.K.:
Giving pleasure.

E.D.: What do you consider your influences, what inspires you?
F.K.:
My influences and my inspirations are numerous: They may be literary, such as a name (Black Light); a trip (Apom and Lebanon); moments of my life or that of my entourage (Aqua Universalis, Cologne for the Morning or Evening); classical and contemporary music, dance and art; as well as life in general, such as meetings, the world's surroundings...
E.D.: How would you explain a bespoke perfume? F.K.:
The perfume that you think:
"If I could be a memory or Proust's Madeleine, I'm the one there."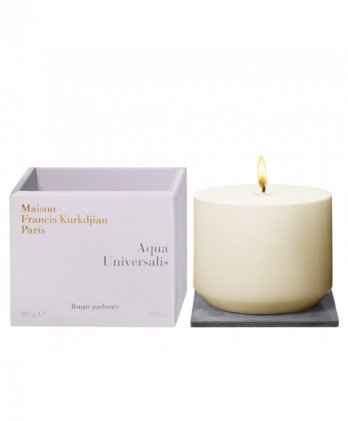 Francis Kurkdjian/MFK_Aqua Universalis_Studio des Fleurs
E.D.: Your favourite materials in the development of a perfume and why? F.K.:
Those who allow me to compose the perfect scent of the moment or for the moment.

E.D.: What does the word ecology mean for you? F.K.:
Respect for the environment, for others and for oneself by extension…
E.D.: And chic, what do you feel it is?F.K.:
An ability to be comfortable in all circumstances of life...
E.D.: Which designer, artist, architect, perfumer do you admire most?
F.K.:
Alberto Morillas, great composer of perfume. I met him this year.
Francis Kurkdjian/MFK-Cologne pour le Soir
E.D.: Currently, what are your favourite brands or objects, and why?
F.K.:
A Vietnamese screen from the eighteenth century that I bought in an antique shop, the grand piano that I inherited from my father's uncle, the little stuffed chick toy that makes a 'cui-cui' sound when he is pressed on the stomach, an Art Deco panther inherited from my grandparents.

E.D.: Can you describe an evolution in your work from your first projects to the present day? F.K.:
I guess so! But I do not return to the past.
E.D.: Your dream project? F.K.:
Create an olfactory ballet.

E.D.: What is your favourite example of the use of sustainability in the development of a perfume? F.K.:
I do not understand the meaning of your question...