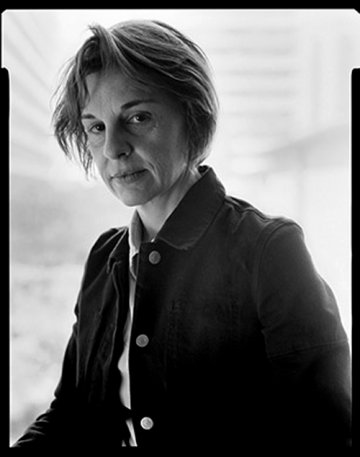 Valérie Belin
Creative obsession of the image
F.B., August 2, 2010
PHOTOGRAPHIC PORTRAIT Photographer Valérie Belin's (born 1964 in Boulogne-Billancourt, France. Lives and works in Paris) work is based on a precise protocol that may be considered as an obsessive endeavour to appropriate the real. The way in which she deals with people and things in her works is striking for its spectacular, uncluttered character, which limits any narrative or documentary interpretation. Her work develops through a series of images based on a subtle use of repetition and variation. The absolute head-on view, the radically two-dimensional approach, the lack of context and the size of the formats give an iconic value to the various subjects she has chosen for their power in illustrating the uncertainties and paradoxes of the "living".
Valérie Belin_Serie Sosie of Michael Jackson, 2003.
In her first series, and especially those dedicated to crystal vases and glasses (1993), Valérie Belin worked only on the light spectrum of the objects and remained very close to the primary process of photography. On the other hand, in her very latest creations, whether colour or black-and-white, the new image technologies have given her the option of using a freer, more pictorial, dreamlike treatment of the subject, as, for example, in the pictures of the magicians, of the dancer at the Lido and of the baskets of fruit (2007). Modern tools have led the artist to see photography beyond the analogue, as a means of creating a pure image captured directly by the artist at the very heart of her models. Much more than a figurative medium, photography offers the artist the possibility of probing the evanescent frontiers between reality and illusion, to reveal the profound supernaturalism of her portraits.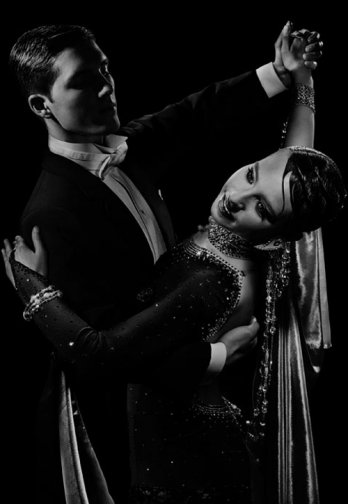 Valérie Belin_Ballroom dancers 2008
Valérie Belin undertook her art education at the Ecole des Beaux Arts in Bourges from 1983 to 1988. She also studied Philosophy of Art at the Paris-Panthéon-Sorbonne University, where she obtained a DEA qualification in 1989.
When studying at the Ecole des Beaux-Arts, Valérie Belin has quickly applied her artistic research towards the practice of photography, with her work distinguished by a marked awareness of the medium which drives her to offer real depth to its aesthetic potential; she compares her approach with that of some American minimalists such as Robert Morris or the painter Robert Ryman. Her early work concerned the photographing of light sources which have the appearance of X-rays or pure imprints left by the light.