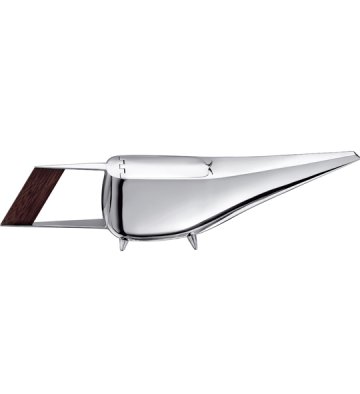 The Nouveau Art
Revival: 1900 - 1933 - 1966 - 1974
Philippe Thiébaut + Marie Dussaussoy, March 5, 2012
Forgotten, discredited even, for many decades, Art Nouveau was rehabilitated in the 1960s in a way that affected the history of art and the art market as much as contemporary creative work (design and graphics). There were many reasons for this revival: tributes paid by the Surrealists in the 1930s, the Organic Design in Home Furnishings competition organised by the MoMA in 1940, major exhibitions put on in New York (Art Nouveau. Art and Design at the Turn of the Century, MoMA, 1959), and in Paris (Les sources du XXe siècle, Musée National d'Art Moderne, 1960).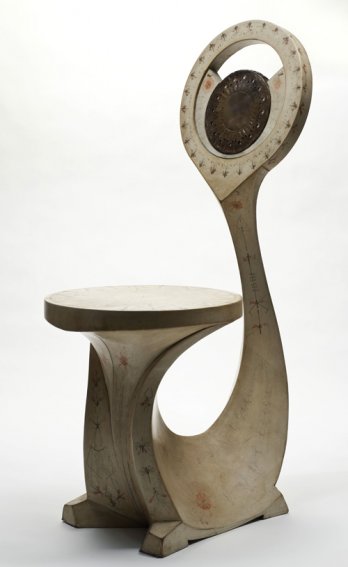 Carlo Bugatti, chaise "Escargot", 1902_Musée d'Orsay-Patrice Schmidt_Adagp, Paris 2009
However, it is not a question of determining the reasons for this renaissance, but of comparing Art Nouveau creations with creative output from 1950 to 1970, in order to highlight the influences expressed in very varied and sometimes unexpected areas, such as furnishings, fashion, advertising, films and even the psychedelic aesthetic.
Tributes from the Surrealists
Before Art Nouveau returned to favour, it had received occasional, limited recognition from the Surrealist group. In 1933, Salvador Dalí published an article in the Minotaure journal entitled
"On the Terrifying and Edible Beauty of Art Nouveau Architecture"
, illustrated with photographs by Man Ray and Brassaï, devoted respectively to the work of Antoni Gaudí and Hector Guimard. The way they were viewed was coloured by the somewhat unorthodox captions, written by Dalí himself who, several years earlier, with his painting The Enigma of Desire – My Mother, My Mother, My Mother, had paid tribute to the telluric world of the Catalan architect.