2012, International Year of Ecological Design
Hicham Lahlou, Industrial Designer of the Year
Zanoah Bia + Dorinda Bixler, July 2, 2012
Watch for men "Hicham Lahlou" Design by Hicham Lahlou for LIP
E.D.: Tell us more about Hicham Lahlou Studio and Hicham Lahlou, Designer Around the World? H.L.:
"Hicham Lahlou Designer" is a brand. Created for the realization of large-scale projects and publishing models with national and international brands, its rationale is based on universal values that are in a sense "unlabeled", with the aim of giving new impetus to products in an environment characterized by fierce competition.
"Hicham Lahlou Designer Around the World"
is a double exhibition organized by La Villa des Arts in Morocco. From 1 to October 30, 2009 in Casablanca and from November 26 to December 30, 2009 in Rabat, the public can discover a selection of my creations. I wanted to highlight several aspects of my chosen field through design objects, furniture and the impact of furniture and urban design on the Moroccan economy. The exhibition also shows a preview of the first designs that I signed for big brands internationally and nationally, becoming the first Moroccan designer to be published by major international brands.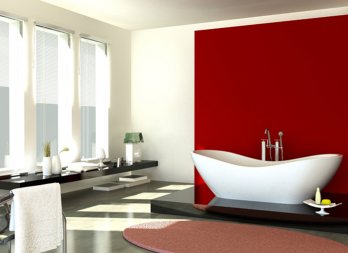 Hicham Lahlou/Baignoires AQUAMAR
E.D.: Is there a philosophy behind Hicham Lahlou Studio?
H.L.:
Being a designer is proposing new ways of seeing things, moving towards something that breaks in a sense with the immutable tradition without actually departing from it, while drawing on memory and in the roots, with what is the known heritage. Move towards something; this trend is the very source of design. For me, it is important to bear in mind that consistency lies in the detail. It was around this that I tend personally. We must also interpret the needs of both the material and the intellectual.
By this method and an open dialogue on value-added design, together with the importance of the notion of identity through the creation of objects and concepts of design and an overall strategy that marked the international design scene, I managed to impose a creative process combining intellectual and sincere feelings, my love for history and civilization, modernism, and the universality of creation and design in general.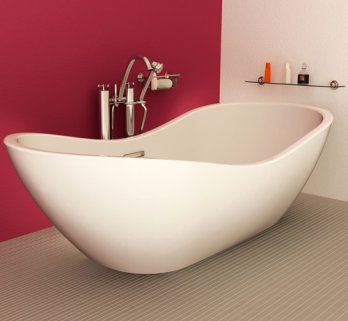 Hicham Lahlou/Baignoire Aquamar
E.D.: What do you consider your influences, what inspires you? H.L.:
Most movements are among my sources of inspiration, including Bahaus, pop art, also the work of precursors such as Walter Gropius, Verner Panton, Raymond Loewy,... and also designers who popularized the design in their country and abroad like Philippe Starck ...
I draw my inspiration mainly from positive people, their differences, my meetings, my travels. I am a born idealist. I feel that people are sincere, open to other cultures and especially respectful of each other. The fact that they have an education or qualifications is not an end in itself! I believe that human relationships are more rewarding than anything. The meaning of life is for me in simple things; material poverty does not prevent the moral wealth or that of the heart, quite the contrary. Human qualities are for me not only an inspiration but also respect.