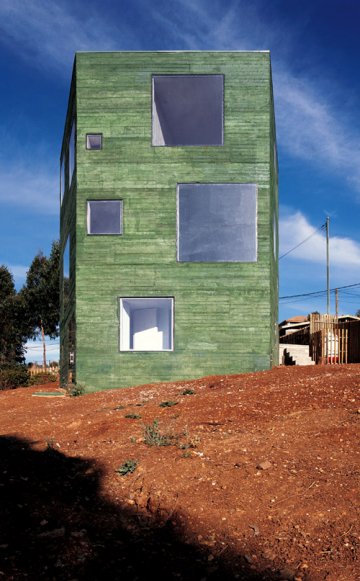 Pezo von Ellrichshausen Architects
Fosc House
A.D., May 17, 2010
Fosc House_Cristobal Palma
Bio_Express
Pezo von Ellrichshausen Architects
was founded in Buenos Aires in 2001 by Mauricio Pezo and Sofia von Ellrichshausen. They currently work in concepcion, Southern Chile, in a cross production between art and architecture.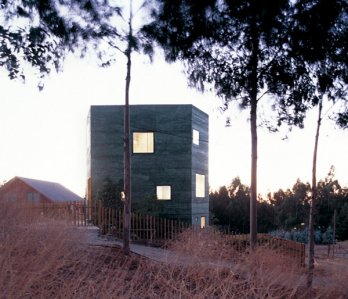 Fosc House_Cristobal Palma
Fosc House_Specs
Architects:
Mauricio Pezo, Sofia von Ellrichshausen
_Location:
Road to El Venado nº 1130, San Pedro, Chile
_Models:
Oscar Otarola, Helena Lennert
_Structure:
German Aguilera
_Construction:
Ricardo Ballesta
_Sanitary project:
Marcelo Valenzuela
_Electrical project:
Carlos Martinez
_Constructive system:
Reinforced concrete
_Exterior finishing:
Cooper Oxide tinted concrete, aluminium window frames
_Interior finishing:
Painted concrete and wood, wooden and stone floors
_Plot area:
597 sqm
_Built area:
160 sqm
_Project date:
2007
_Construction date:
2008-2009
_Model photographs:
Ana Crovetto
_Photographs:
Cristobal Palma.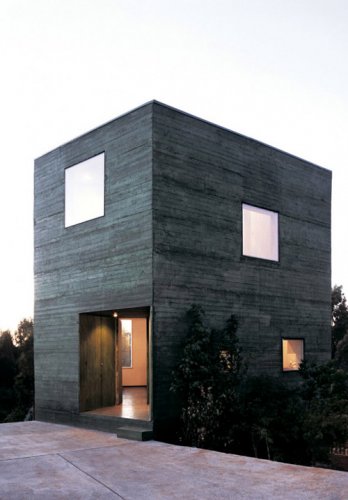 Fosc House_Cristobal Palma