Agatha Ruiz de la Prada
Qué calor!
B.M.A., May 17, 2010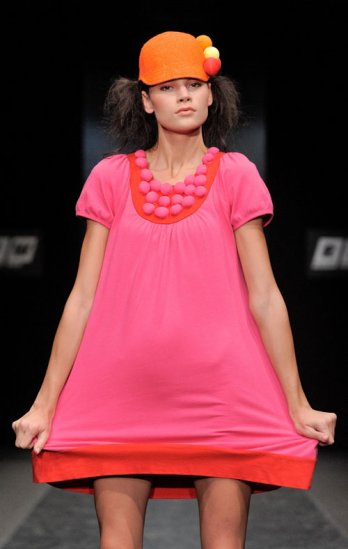 Agatha Ruiz de la Prada/Nouvelle-New Collection_Getty Images
Bio_Express
Agatha Ruiz de la Prada (born in 1960) started her fashion career in 1980, and since then was able to mantain her style thoughout international fashion movement. This attitude allowed her to design her own global language of fashion which is an authentic revolution against the already established. Agatha's design reflect a point of view full of love, humor and optimism, with this extraordinary colours and forms as a basis for this world she has created. With this combination she obtains unique and organic components in all her artworks: textiles, furniture, crockery, technology, childcare, etc. Agatha Ruiz de la prada believes in a concept of life focused on the smallest details and a world composed of vitality.
Carmen Calvo et AgathA Ruiz de la Prada_En Abades Triana
Agatha Ruiz de la Prada/Nouvelle-New Collection_Getty Images