Sou Fujimoto
Represent the intangible between the cave and the nest
Floornature, June 6, 2011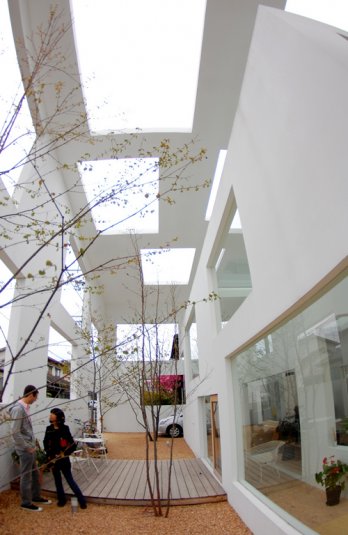 Sou Fujimoto /House N
A.F.: Your project: how [what] is the relation between architecture and interior space?Sou Fujimoto:
Interior space... yes the architecture could create interior and at the same time exterior and I like to treat interior and exterior as equal. So when you make interior space, then exterior should be made. So my interest is how to mix interior and exterior together and make some kind of, as I said, in between situation space. So for me, the simple interior design is not so interesting but designing architecture is creating the relationship between interior and exterior.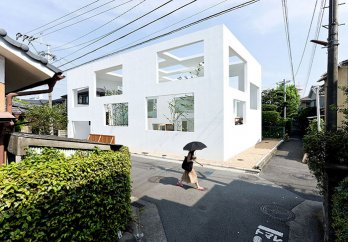 Sou Fujimoto /N House_Iwan Baan
A.F.: Could you describe one of your recent projects that you consider particularly interesting for its solution?Sou Fujimoto:
My architecture projects? One good example is [what] I named Final Wooden House: stacked solid wood and blocks. That material is very traditional wood but the scale is very huge; 75cm timber. And we stacked them to create some kind of artificial cave-like space and you can find your own sitting space, your own sleeping area, putting many things... Such kind of artificial cave-like space is made in Final Wooden House project.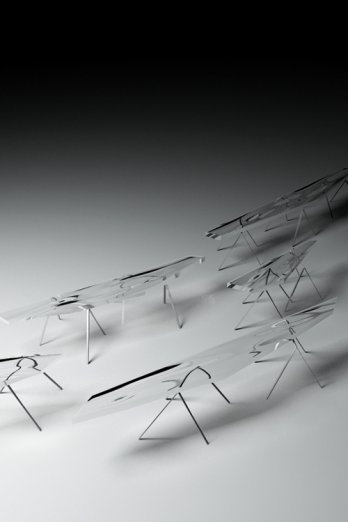 Sou Fujimoto /Lexus L-finesse
A.F.: Do you think a process like Lexus crystallised wind can be applied to architecture?Sou Fujimoto:
Yes, actually this is the first time for me to design this furniture and design this kind of big installation and that is a new experience for me. And I have not such a fixed style of my architecture but I like to have three or four streams of styles in my architecture design and sometimes two different streams of style could combine and create something different flow. And this experience, including materials and this soft wave shape, this is new stream in our architecture design. So that would be the new stream and could have an influence on our existing architecture design, I hope.
Interview made by
www.floornature.com
www.sou-fujimoto.com