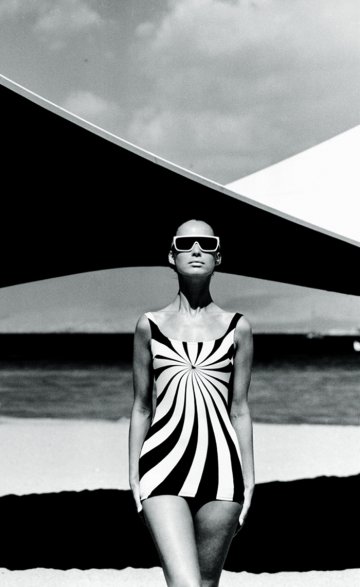 F.C. Gundlach
The Photographic Work
Klaus Honnef + Hans-Michael Koetzle + Sebastian Lux + Ulrich Rüter, September 14, 2015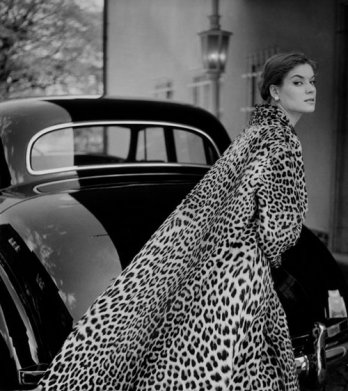 Lo Olschner_Ocelot coat by Berger, Hamburg 1954_F.C. Gundlach.
"Mode ist immer ein Ausdruck von Zeitgeist, vielleicht sogar der beste Indikator" - [Fashion always is a manifestation of Zeitgeist, perhaps even it's best indicator.]
F.C. Gundlach
Presented in 2009 at the Martin-Gropius-Bau,
"F.C. Gundlach – Photographic Work"
presents the definitive work of F.C. Gundlach's extensive photographic. F.C Gundlach is one of the most famous fashion photographers worked for the most important magazines and publications from the middle of the 1950's to 1990. Among other many famous pictures the most comprehensive presentation of F.C. Gundlach's work shows many fameless facets of F.C. Gundlach's work to date. After years of research, the curators Klaus Honnef, Hans-Michael Koetzle, Sebastian Lux and Ulrich Rüter present for the first time numerous unknown images as vintage prints alongside F.C. Gundlach's famous photo icons.
Op Art Fashion_Gizeh, Egypt 1966_In Brigitte, issue 10-1966_F.C. Gundlach
The intention of the exhibition is to present the unique aesthetics of F.C. Gundlach's photography, his roots in photojournalism, his focus on series and sequences, his narrative approach. Furthermore, the exhibition alludes to social and cultural issues over several decades. The exhibition includes the experimental photography of his early years, especially those from Paris during the 1950's, his remarkable portraits of German and international movie stars and film-directors as well as F.C. Gundlach's early photo reportages and photographs of children. For the first time, F.C. Gundlach's work for magazines is presented on a larger scale. Magazine covers and a comprehensive collection of double-page spreads show his photographs within the magazines' context, especially in Film und Frau (1951–1965) and Brigitte (1963–1986). Among photographs, title pages and a comprehensive selection of double pages of his pictures will be shown in context of the magazines. The exhibition illustrates that Gundlach has always been open to technical innovations in photography (35mm cameras, flash or color photography).