The benefits of ecology
Vitra�
W.S., September 30, 2019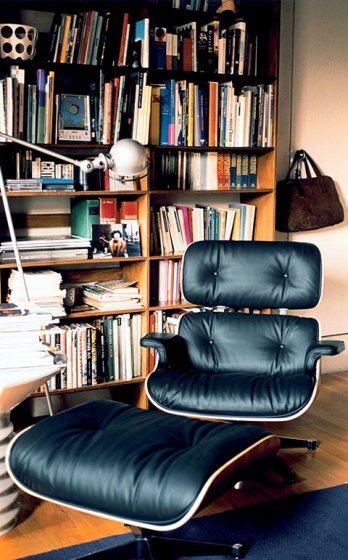 Lounge Chair par Charles & Ray Eames, 1956_Lena Amuat.
This was something entirely new: modular furnishings like the chairs in the Plastic Group, with the ingenious structural solution of exposed connections between the various seat shells and bases. All of
Vitra'
s furniture products from this time period demonstrate the realisation that extraordinary longevity – with regard to both physical durability and aesthetic appearance – is the most effective way to reduce waste. Another example of this is the Eames Lounge Chair, which is now regarded as an archetype of modernism. In a playful promotional film shot by the Eameses after the first serial model was completed, the focus is not on the Lounge Chair's prestigious image or luxurious comfort, but on its assembly. Just one man puts the separate structural components of the entire armchair together in only a few minutes, before dropping into its soft cushions at the end. Almost half a century before the term materials separation was coined, all of the Eameses' designs could be disassembled into their constituent parts.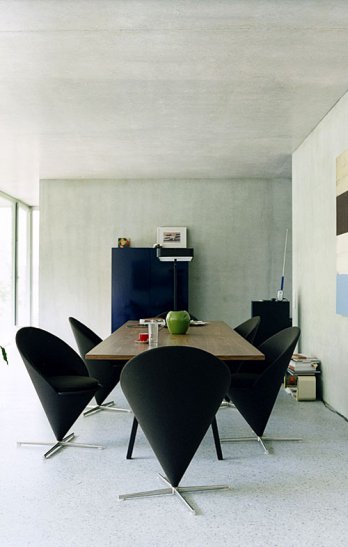 Cone Chair & Cone Stool by Verner Panton, 1958_Isabel Truniger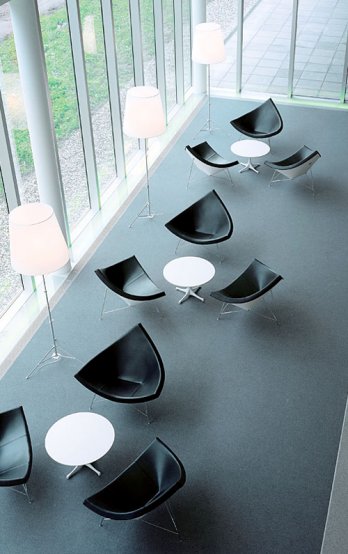 Coconut Chair by George Nelson, 1955_Serge Brison