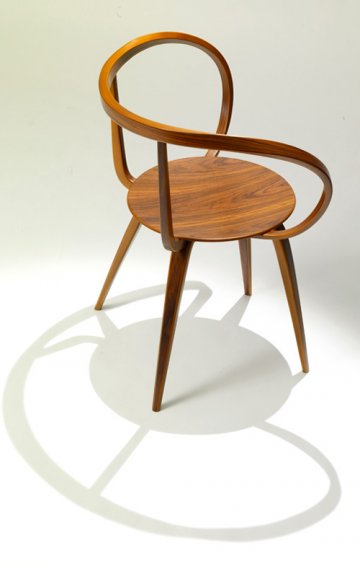 The benefits of ecology
Vitra�
W.S., May 11, 2020
Reflexion of The Week...

The question of a company's ecological accountability is usually discussed in a way that hardly inspires a great deal of interest. It is typically dealt with as a moral commitment to a socially defined standard. Rather than regarding environmental responsibility in production processes as an unavoidable obligation to external agencies, it can be seen as part of the value and usefulness of a consumer good. Rather than viewing the ecological impact of a product as something that primarily increases costs, it can be approached as a design task.
Butterfly Stool by Sori Yanagi, 1954_Vitra
As a consequence of natural disasters and exponentially growing landfills, a nascent awareness of environmental issues arose in industrialised nations during the early 1980s, eventually leading to a social consensus. This was not, however, the initial source of Vitra's engagement with the topic. Again it was the Eameses' way of thinking that guided
Vitra
from the outset. Although the current meanings of "environmentalism" and "ecology" did not exist at the time, Charles and Ray Eames always recognised ethical and social components in design. It was their objective to get "the most of the best to the greatest number of people for the least", and they regarded industrial production methods as the means to achieving this goal. Purely formal considerations, on the other hand, had no autonomous significance for them. They never would have concurred with a definition of design as a mere attribute of an elitist category of consumer products. Their ethical definition of quality included the longevity of the final product, as well as the replaceability of individual parts for that purpose.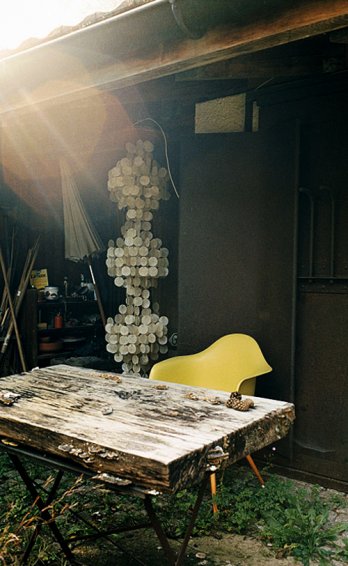 Eames Plastic Armchair DAR by Charles & Ray Eames, 1950_Melanie Hofmann