Kossi Aguessy
Twenty things you should know about Kossi Aguessy...
Z.H.A., October 25, 2018
Bio_Express
Born (in 1977) in Lomé, Togo, a country where the word 'design' means little to most people, Kossi Aguessy wanted to create with his hands. From making models of the Egyptian pyramids to building scaled machines - as a child, his passion for archaeology and the universal futurists Bila land Lucas made him a perfectionist in an industry that strikes a balance between art and engineering.
Kossi Aguessy left his natal Togo in 1980 and first went to the United States. He then obtained a B.A. at Central St. Martins in London, left again for Brazil – his mother's birthplace - and settled in Paris in 1998. Kossi Aguessy passes from one medium to another with ease. His aesthetic is influenced by several different cultures, human values as well as by strong visual references.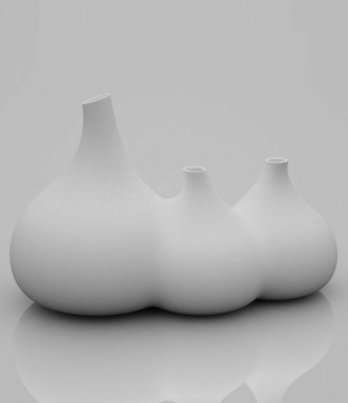 Kossi Aguessy/Threesome
Renault, Yves Saint Laurent, Cartier, Swarovski, St. Dupont, Branex and art galleries have trusted and searched for his artistic richness to their benefit. The designer has already been head of architectural projects in France, Turkey, and South Africa. He can already count on numerous collaborations, using furniture machinery at a rate of production clearly showing this industrial artist has no limits. Passionate and driven by strong determination, ironical and deeply concerned with contemporary world matters, Kossi Aguessy believes 'the world is what you make of it.'
Child of Africa, the artist pays no attention to the boundaries being then the son of a global education with deep multicultural roots.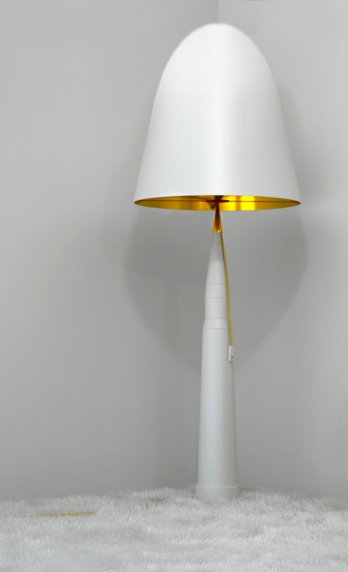 Kossi Aguessy/And Bullet Lamp
The spirit of oneiric design
EgoDesign: Who are you? How would you describe yourself?Kossi Aguessy:
To describe oneself is a very serious exercise. I would say that I see myself simply as a man. A human being with a vision of his own of the world. A man who could also be a shepherd in Moldavia or a mountain guide in Nepal but in who is a designer in with his hands and his soul since childhood.
E.D.: Tell us more about Aguessy Industry + Styliquefront?K.A.:
Styliquefront
was an idea born some years ago, a collective who would publish pieces coming from persons of miscellaneous horizons and disciplines, a kind of commando group of Lifestyle. But it seems that this thought arrived much too early, at the moment I keep it in mind, we shall return to it at the right moment.
Aguessy Industry
is my structure, which takes shape and which you will have news of soon. It is what I can say about it for now.