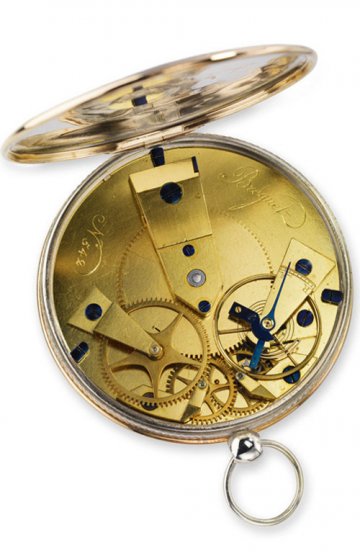 Abraham-Louis Breguet
An Apogee of European Watchmaking
Aggy Lerolle, May 10, 2010
Through this retrospective of the works of Abraham-Louis Breguet (1747-1823), visitors to the Louvre will discover the art of watchmaking at its apogee, evidenced by these unique precision timepieces, combining genius, virtuoso techniques and avant-garde aesthetics. Assembled in the exhibition are exceptional loans – watches, clocks and measuring instruments – alongside portraits, archival documents and patents that span Abraham-Louis Breguet's entire career.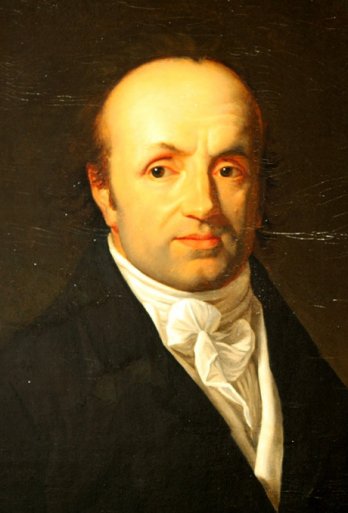 Abraham-Louis Breguet_Portrait
An inventor at the court of Louis XVI
Born in Neuchâtel, Switzerland, Breguet completed his apprenticeship and studies in France from 1762 onwards. In 1775, at the age of 28, he married and managed to establish his own business on the Quai de l'Horloge, Paris. Watchmakers of the French capital then competed with Geneva and London in the field of scientific and artistic innovation. Breguet explored and perfected these inventions and complications. But he was not recognized as a Master Watchmaker until 1784.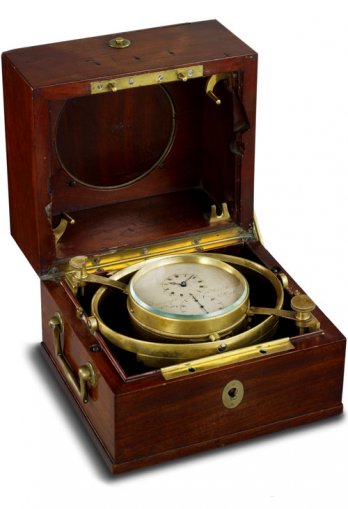 No. 3196, a twin-barrel marine chronometer
These intervening years saw the gradual development of the automatic (or self-winding) watch and a timepiece with a repeater (or chiming mechanism). The first self-winding watches were purchased by Louis XVI, Marie-Antoinette and several highranking personalities at the court of Versailles. This led, in 1783, to Breguet receiving a commission for an extraordinary watch incorporating all the innovations and complications known at the time. The end result would be one of the most famous of all Breguet watches, No. 160, also called the "Marie-Antoinette", which, after several lengthy interruptions, was eventually finished in 1827, i.e. four years after Abraham-Louis Breguet's death.