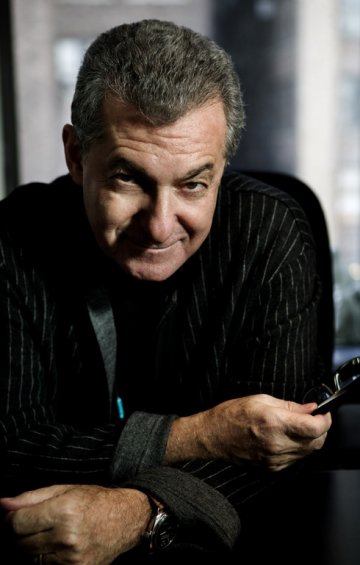 Adam D. Tihany
Hospitality urban design
Floornature, July 12, 2010
This interview was made by
www.floornature.com


Adam D. Tihany is widely regarded as the preeminent hospitality interior designer in the world (design industry) today.Bio_Express

His sophisticated, often groundbreaking, designs are the result, in part, of his unique global perspective. He was born in Transylvania in 1948, raised in Israel, and earned his architectural degree from the Politecnico di Milano (School of Architecture & Design) in Italy. He moved to New York City in 1976 to become design director of the firm Unigram, and established his own multidisciplinary design studio in 1978. Today, Tihany Design is a boutique design firm that encompasses all aspects of design and has distinguished itself by its cutting-edge approach to hospitality design. Tihany has conceived interiors for some 300 luxury restaurants - many for celebrated chefs - and boutique hotels. In New York City alone, Tihany has produced startling individualistic interiors for the new Per Se for chef Thomas Keller, Jean Georges, for Jean-Georges Vongerichten, and Le Cirque 2000 for Sirio Macchioni among many others. His own Remi restaurant has been a Manhattan favorite since 1987. Tihany has been a major force Las Vegas' development as an international gourmet capital. Since 1993, he has conceived seven restaurants there including Aureole at the Mandalay Bay (with the illustrious Wine Tower). His revolutionary new design for Cravings, the all-you-can-eat buffet at The Mirage, will set a new industry standard.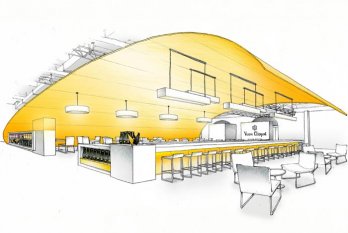 Bar restaurant design-lounge_Sketch
Recognized for his design versatility, Tihany has conceived innovative restaurant concepts in many of the world's most cosmopolitan cities and exclusive resorts. His more significant projects include the signature C restaurant for chef Charlie Trotter at the One&Only Palmilla resort in Cabo San Lucas, the restaurant and bar at the Mandarin Oriental Hyde Park in London, the Aleph hotel in Rome (winner of the 2003 European Hotel Design Award), the historic King David and the Dan Eilat hotels in his native Israel, and, for the Maccioni family, Le Cirque in Las Vegas and Mexico City, and Osteria del Circo in New York and Las Vegas.
Charlie Palmers
Tihany's retail projects include Fred Leighton, the Madison Avenue jeweler. His first major architectural commission, Hangar One, a private aviation club in Scottsdale, Arizona, took off in 2003.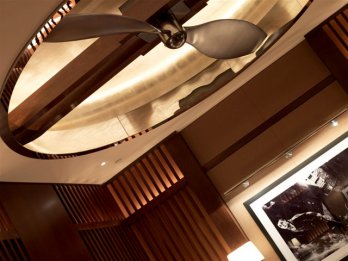 Joule, lobby
Over the years, Tihany has collaborated with select manufacturers, such as Christofle, Frette and McGuire, to create products of contemporary elegant design. He has curated and designed two major exhibits in conjunction with the Milan Furniture Fair: In April 2004, his interactive Dining Design explored the cultural phenomenon of restaurant design; his GrandHotelSalone in 2002 simulated a boutique hotel lobby. Tihany's outstanding contribution to the world of design has been recognized with numerous honors and awards including an Honorary Doctorate from the New York School of Interior Design. He was named Bon Appetit's Designer of the Year in 2001, and was inducted into the Interior Design Hall of Fame in 1991. His monograph, Tihany Design, was published by Monacelli Press in 1999. Tihany Style will be published by Mondadori Electa in May 2004.