Ferdinando Scianna
Geometry + Passion
M.I.P., August 3, 2009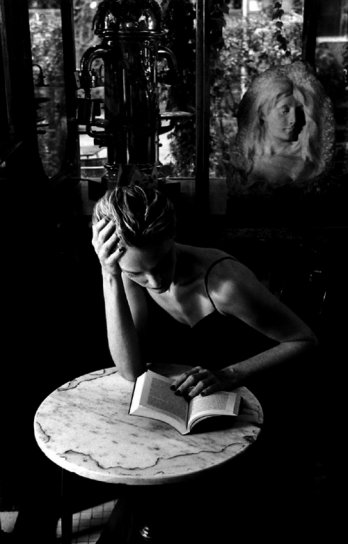 Ferdinando Scianna /Girl with a book
He began taking fashion photographs in 1987 following a commission from Dolce & Gabanna, who were then unknown. Marpessa was his first model, and he photographed her in the streets of Sicily and later elsewhere in the world. From this meeting also came a book, Marpessa,which reflects his passionate interest in both photographic staging and reportage.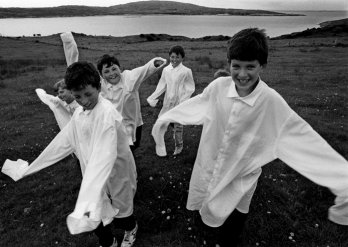 Ferdinando Scianna /_Yohji Yamamoto worn by chrilden, 1993
At the same time he joined the Magnum agency thanks to his friend and master Henri Cartier-Bresson. His career was deeply influenced by meetings with remarkable people: his unique photographic style would not have developed without photographers and writers such as Leonardo Sciascia, Jorge Luis Borges, Henri Cartier-Bresson, Claude Ambroise, Mario Giacomelli, Milan Kundera, Elliott Erwitt, Paola Bergna and others.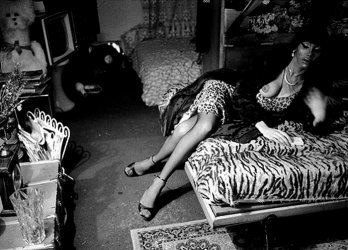 Ferdinando Scianna /Travestito brasiliano a Montmartre, 1980_Paris