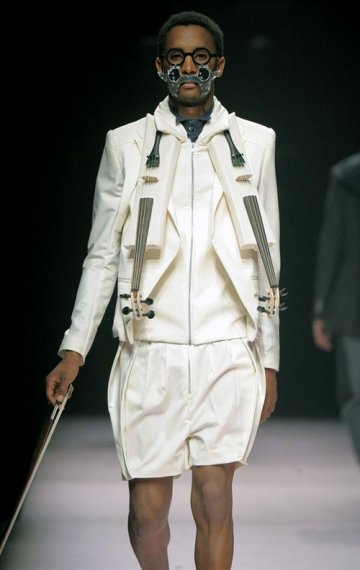 I Show 2009
Antwerp Fashion Department
A.F.D., July 20, 2009
The graduatesElena Denter, Léa Dickely, Julia Kim, Juan Hernandez Daels, Alexandra Verschueren, Émilie Pirlot, Stephanie D'Heygere, Elise Gettliffe, Tugge Özocak, Karisia Paponi, Sena Yoon, Six Lee, Irina Shaposnikova, Stefanie Bösl.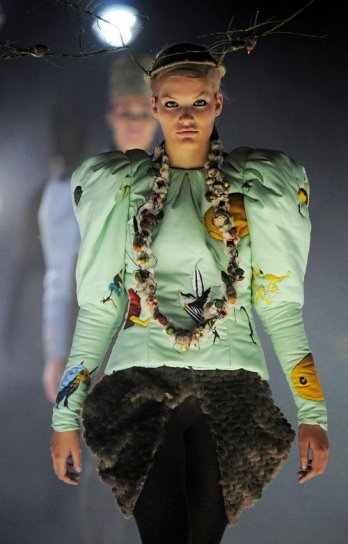 Stephanie dHeygere_Etienne Tordoir
14 stories, 14 experiments, 14 unique approaches towards fabric, and a single promise: to give the fashion world something to remember. 14 young people bursting with talent and creativity winked playfully at the "powers that be", determined to change the fashion scene's momentum once and for all!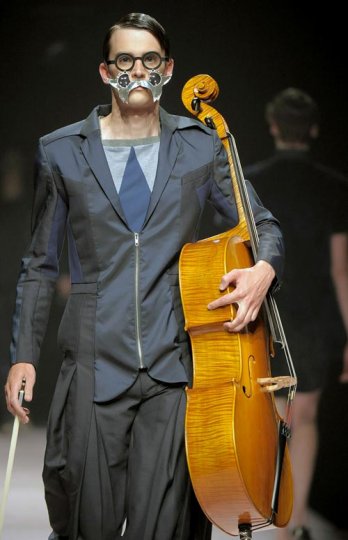 Six Lee_Etienne Tordoir