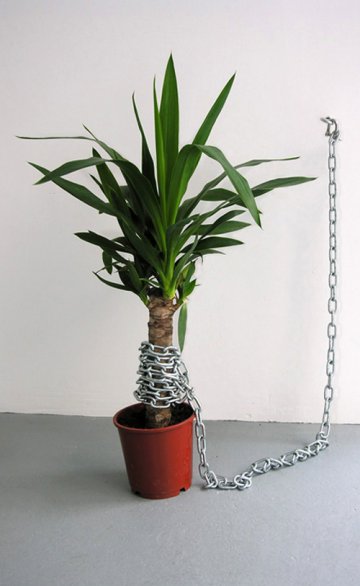 Nature in a Kit
Nature and its double
Chantal Prod'Hom + Magali Moulinier, July 6, 2009
For several years, the evidence has been there to see: nature is coming back in force in society's discussions as much as in the imagination of contemporary creators. What with the call for collective responsibility to safeguard it and the multiplication of urban substitutes, nature seems omnipresent, whereas we have never been so distanced from it. The central subject of very pragmatic challenges, its original inspirational power is effecting a transformation and confronting mankind with the question of its use. Contemporary creation has made itself into an eloquent interpreter of this and is delineating new outlines through sundry media. Even if the sources of inspiration draw on an apparently unsurprising repertoire of forms and themes – plant life, minerals, the planets, clouds, natural phenomena and, more broadly, landscape – designers and artists take pleasure in clouding the issues with literal responses, allusive evocations, never before seen hybridisations and biting visual comments.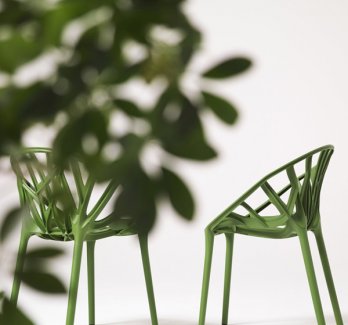 Robby et Francesca Cantarutti, Forest, 2007_Fast Spa_Enrico Colzoni
Nature in a Kit
examines the position and "quality" of nature today and the use we make of it. What part does nostalgia play in this return to nature, a cyclical phenomenon but one that always bears a different content? This appeal to nature seems at first sight to convey a need for the authentic and definite values in the face of the anxieties of the era. But if nature is envisaged as the driving force behind spontaneous growth, what is the real significance of the block of wood serving as a seat in some highly sterilised living-room in a design showroom or the stabilised green plants that decorate airconditioned entrance halls and anonymous offices? Such formal preoccupations turn out to be eminently sociological: designed nature looks like an artificial construction, synthetic nature, as is the case with so many other contemporary components. Halfway between fantasy nature and genuine nature, it seems in any case to have exhausted its powerful symbolism. …The apartment gives itself the airs of an ecosystem, the housing environment is hailed as the new Eden. Will the only answer to anxieties about our remoteness from nature or its loss merely remain a concern for conservation of its traces?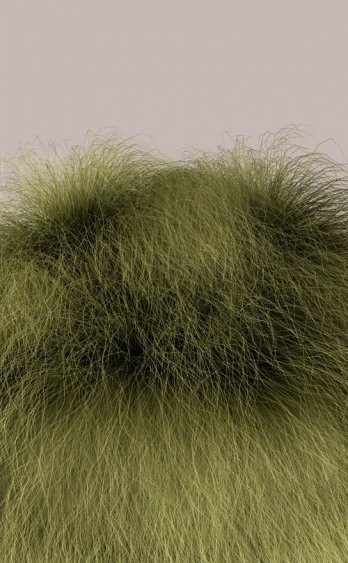 Michel Huelin, Grassbug 1, 2007_Galleria Biasutti & Biasutti_Piero Gilardi
But even this fragmented nature is no less joyfully combinatory, and it is actually in a kit that it presents itself to us. The mudac's exhibition takes the liberty of dealing out the cards again and re-composing, in its fashion, a landscape of our time. It has appropriated the illuminating comment made by Martina Corgnati regarding the work of Piero Gilardi, creator of the famous "Nature Carpets" that appeared in the 1960s, low-reliefs of expanded polyurethane reproducing bits of nature, an historical example of which is presented in
NATURE IN A KIT
: "La nature (…) est devenue apparence, mais l'apparence ne coïncide pas avec la substance: la nature qui nous reste, que nous avons à disposition, est une nature prêt-à-porter, et l'on peut en faire l'usage qui nous convient le mieux: aménagement, ornement, jouet, oeuvre…".