Tadao Ando
Punta della Dogana

Floornature, July 6, 2009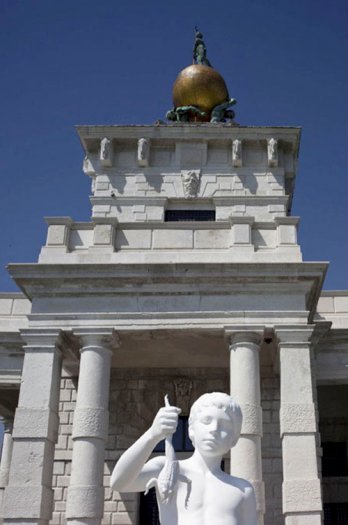 Tadao Ando Punta della Dogana/P.della Dogana
C.G.: Since we are here in the heart of your building, the heart of your project, which is The Cube, we have the sensation, the feeling that we might be in a typical venetian campo, that probably is because of the light, the material and most of all I think about the pavement. 
Was this your intention? Can you explain it to us?

T.A.:
Yes, you're right. We have to think that squares are amazing places. You don't know what's going to happen in a square. So it's a place of dialogue, of dialogue among people, there are many people that can have dialogues in a square but also in this very case it can be a dialogue between contemporary art, architecture and an old building, so using the concept of a square I wanted to send a message to the world, which in this case is dialogue, thinking of all human beings together.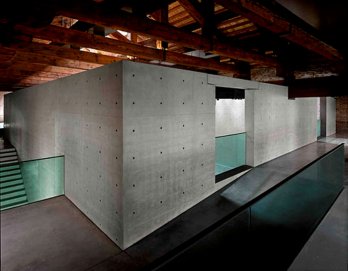 Tadao Ando Punta della Dogana/The new interior at Punta della Dogana in Venice
C.G.: Context & Content


Speaking about environment, you've designed a number of museums throughout the world in several cities, and for these projects you won many prizes as well. Generally, while you were designing these buildings were you more influenced by the environment, the context or the content of what the museum would have to contain?


T.A.:
You know, when I do a project I want to create something which is unique for that place. So, let's talk about Punta della Dogana, this was a building from the 15
th
century but, at the same time, you have the light of the sun, the sunlight, you also have the sea and I wanted in this very place to create something that could use all of these elements, all together. So when I do something, I do something that is unique for that place alone.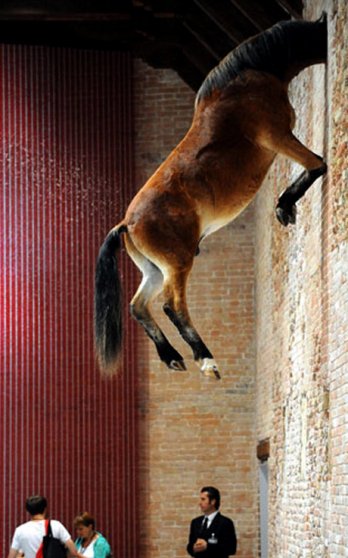 Tadao Ando Punta della Dogana/Untitled 2007, by Italian artist Maurizio Cattelan_Alberto Pizzoli-AFP-Getty Images
C.G.: Talking about content, at this point, I would like to talk about Pinault, your relationship with François Pinault. I guess in a way, he opened the doors of Venice to your work and to your projects. How did this special collaboration start?

T.A.:
Twenty years ago I was introduced by Carl Albert to François Pinault and that was how our relationship started, and from that time I also performed, made some projects in France, then Palazzo Grassi and now Punta della Dogana, so I like to point out that I have a very strong relationship especially for what regards trust with François Pinault. Also because I respect him very much because he is a great collector of modern and contemporary art and, at the same time, he is a very intelligent and smart manager, so he has these very big qualities. At the same time, I have to say that for this very project, this came out in a moment of financial crisis so I know that this also had some concerns for him, for Mr. Pinault, because this was not certainly a moment to invest, yet he supported me single-handedly and that is something that I truly appreciate.