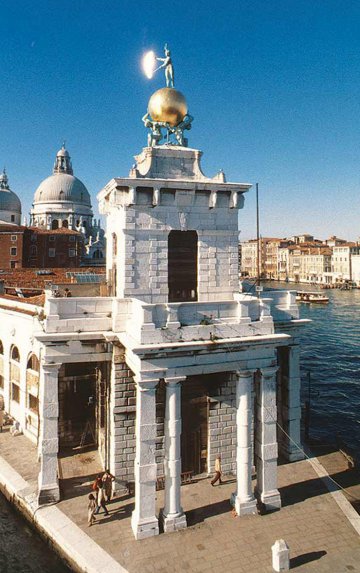 Tadao Ando
Punta della Dogana

Floornature, July 6, 2009
This interview was made by
www.floornature.com

I think that architecture is a place where people get inside of it and they perceive and think about their existence
Tadao Ando (born in Osala in 1941.)
Tadao Ando Punta della Dogana/Punta della Dogana
C.G.: Tradition & Contemporaneity


We are here in Venice, at the opening of Punta della Dogana, the new centre for contemporary art of the Pinault Foundation, your latest project here in Venice after Palazzo Grassi in 2005. Would you like to describe us the relationship between you and this city?


Tadao Ando:
Well, first I have to say that it was in the '90's that I started with a project with Benetton, so now it's about twenty years since then, so that was the first time I worked here in Italy. But then, in this very occasion, for this project that I'm doing in Punta della Dogana I was actually very surprised that I was asked to do such a thing, because you know this is the old customs house and on the other side of the lagoon there's the Palladio's architecture and there's also St. Mark square so this is a building from the 15
th
century, so I felt I was both surprised and I also felt a bit of a tension.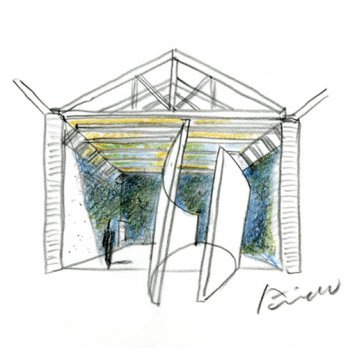 Tadao Ando Punta della Dogana/typical inside view sketch
C.G.: That's very understandable I guess, by the way, since we're here and you mentioned the project and the surroundings of this building, how did you manage to blend the traditional elements with the contemporary features of this project?

T.A.:
So, you know, when it came to this project I had to think about two main things, one was to protect the old building and to safeguard it and the other was to give something contemporary, a contemporary element of architecture. 
So, from this point of you I had to think about these two very important elements, the first one, as I said, was to protect, to maintain this very old building in its beauty, so this is why I decided to create a team, an Italian team of engineers,
of specialists that could help me in order to safeguard, to protect this building.
From the other side, I also wanted to do something that was a project for the future and this is when I decided to have something contemporary, also from the architectonic point of view, so when I decided to do this I wanted to have these two elements, the old and the new, clash together with no compromises.


Tadao Ando_Getty Images