The Vitra Campus
Architectural views
Luis Fern�ndez-Galiano, March 16, 2020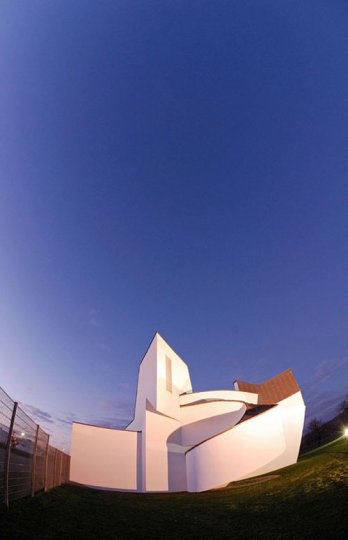 Vitra Design Museum, Weil am Rhein, Frank O. Gehry
Philip Johnson, whom I had got to know through Frank Gehry, was even then an enthusiastic follower of the Santa Monica architect, one of the seven artists included in his 'deconstructivist' exhibition at the MoMA the year before, but Johnson's trip to Basel did not come until a decade later. When at last he visited Basel and Weil in 1999, he wrote: "The Vitra collection of architecture by the great architects of the present day is unique in the world. Since the Weissenhofsiedlung in Stuttgart in 1927, there has not been a gathering in a single place of a group of buildings designed by the most distinguished architects in the Western world." It was inevitable that the New York master was reminded of his own farm in Connecticut, where he had rounded off his career with a series of small structures in a similar way to the way in which Vitra brings together international architecture on its campus, with a mixture of personal ambition and openness to the general public – another point of contact between the two concepts at Weil and New Canaan. In the spring of 2007, eighteen months after Johnson's death at ninety-eight in January 2006, his property at New Canaan, which he donated to the American National Trust, was opened to the public. Everyone who comes here to see the legendary Glass House which the American built in 1949 as a homage to his mentor, Mies van der Rohe, has to go through the sculpted Gatehouse built by Johnson as a homage to Gehry almost half a century later.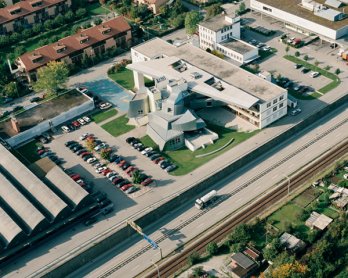 Site Vitra_Paola de Pietri
By comparison, Vitra does not have such a long architectural history, although between the initial design in 1981 and the scheduled completion of the last commissions in 2009 there are almost three decades of architectural masterpieces. However, both the diversity of the styles and the importance of some of the works in the individual careers of their creators give Vitra a uniqueness that the critical generosity of Johnson highlighted.
Site Vitra_Paola de Pietri