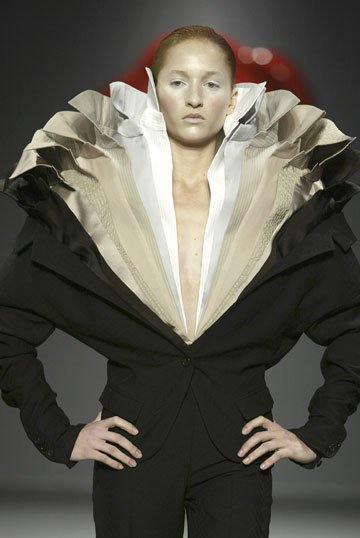 Skin + Bones: Parallel Practices in Fashion and Architecture
First major museum exhibition devoted to fashion and architecture
MOCA, November 21, 2006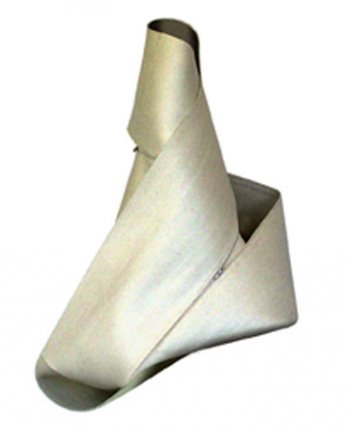 J Meejin Yoon
The first major museum exhibition devoted to the extensive and telling similarities between architecture and fashion design will be
The Museum of Contemporary Art
's major winter show this year. Organized by MOCA and curated by the museum's Curator of Architecture and Design Brooke Hodge,
Skin + Bones: Parallel Practices in Fashion and Architecture
will be on view in the museum's Arata Isozaki-designed building at 250 South Grand Avenue in downtown Los Angeles,
November 19, 2006-March 5, 2007
.
Skin + Bones
shines a broad but focused light on the parallels between the "skin" or exterior surface and the "bones" or structural framework of both clothing and buildings of the past 25 years. The work of 46 of today's most brilliant and creative fashion designers and architects will be represented by a wide range of more than 300 objects: from stunning one of a kind haute couture gowns to intricate architectural models and special full-scale installations. Many of the works have never before been exhibited in the United States.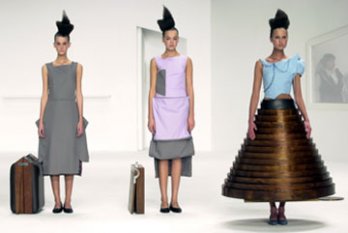 Hussein Chalayan
The exhibition will occupy the entire museum in an installation by New York-based architects Calvin Tsao and Zack McKown designed to reinforce the many connections shared by fashion and architecture. Also, Ralph Pucci International a leader in the high-end mannequin and furniture design industry in New York and Los Angeles is providing 60 mannequins for the exhibition. Simply called MANIKIN, this line is part of Pucci's latest series clean, simple, modern, faceless, and presented in a stone foundry finish, in keeping with the minimal spirit of today's designs.