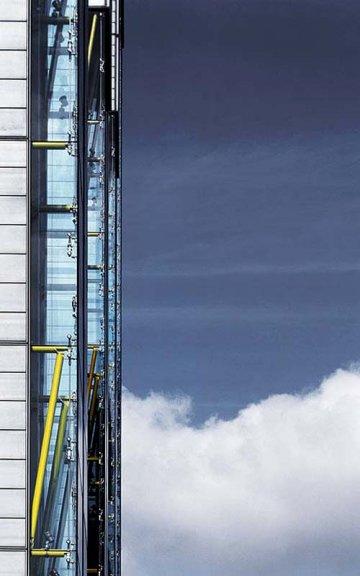 Sir Richard Rogers
Views & Architecture



F.Z., September 6, 2010
Portrait_ExpressBorn (1933) in Florence of Anglo-Italian parents; studied at the London Architectural Association, where he graduated in 1959; his teachers included Stirling and Smithson.
Richard Rogers is the 2007 Pritzker Architecture Prize Laureate, the recipient of the prestigious RIBA Gold Medal in 1985 and winner of the 1999 Thomas Jefferson Memorial Foundation Medal.
He is also winner of the 2000 Praemium Imperiale Prize for Architecture, the 2006 Golden Lion for Lifetime Achievement and the 2007 Tau Sigma Delta Gold Medal.
Richard Rogers was awarded the Légion d'Honneur in 1986, knighted in 1991 and made a life peer in 1996. Most recently, in 2008 he was made a Member of the Order of the Companions of Honour.
In 1995, he was the first architect ever invited to give the BBC Reith Lectures - a series entitled 'Cities for a Small Planet' - and in 1998 was appointed by the Deputy Prime Minister to chair the UK Government's Urban Task Force.
He was Chief Advisor on Architecture and Urbanism to the former Mayor of London, Ken Livingstone and continues to play an advisory role on design to the current Mayor of London, Boris Johnson. He has also been an Advisor to the Mayor of Barcelona's Urban Strategies Council.
Richard Rogers has served as Chairman of the Tate Gallery and Deputy Chairman of the Arts Council of Great Britain.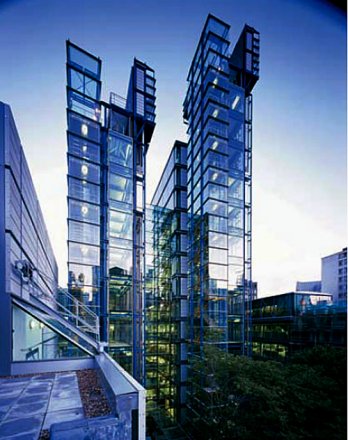 Richard Rogers Partnership.
He is currently a Trustee of the Museum of Modern Art in New York.
Richard Rogers' practice is best known for such pioneering buildings as the Centre Pompidou, the headquarters for Lloyd's of London, the European Court of Human Rights in Strasbourg and the Millennium Dome in London.
The practice - Rogers Stirk Harbour + Partners (formerly Richard Rogers Partnership) was founded in 1977 and has offices in London, Barcelona, Madrid, New York and Tokyo.
The practice has designed two major airport projects - Terminal 5 at London's Heathrow Airport and Terminal 4 at Madrid Barajas Airport, winner of the 2006 Stirling Prize. Other projects include The Leadenhall Building in the City of London; a major office development in Canary Wharf, East London; Bodegas Protos, a winery in Spain; the Maggie's Centre in London; the Oxley Woods housing scheme (winner of the Government's Design for Manufacture competition); and the Greater Paris project (which looks at the future of the city as a more integrated metropolitan region as it faces the social and environmental challenges of the 21
st
century).
The practice also has a wealth of experience in urban masterplanning with major schemes in London, Lisbon, Berlin, New York, and Seoul.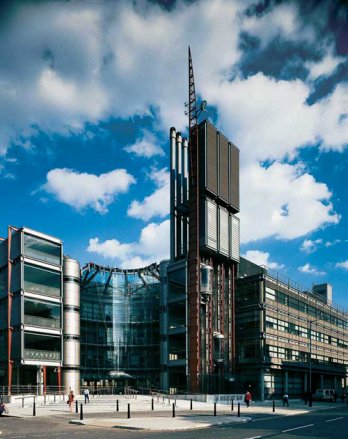 Richard Rogers Partnership.