Gérard Uféras
States of Grace
Alain Mingam, February 25, 2013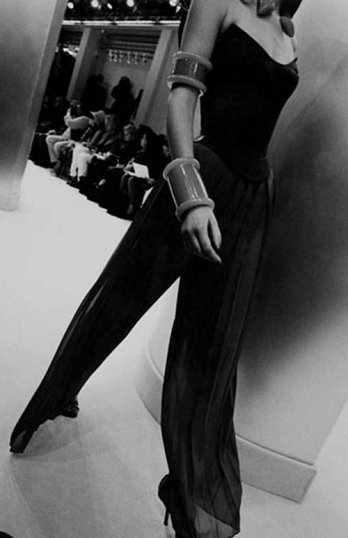 Gérard Uféras/Thierry Mugler, prêt-à-porter automne-hiver 1999-2000, Paris, octobre, 1999.
He has had an outstanding career, since the historic "carte blanche" given to him along with Jeanloup Sieff and Mary Ellen Mark, a key event for the young photographer which brought him into the previosuly impenetrable world of the Paris opera house. It marked the beginning of a state of grace: the name chosen for this exhibition is singularly appropriate.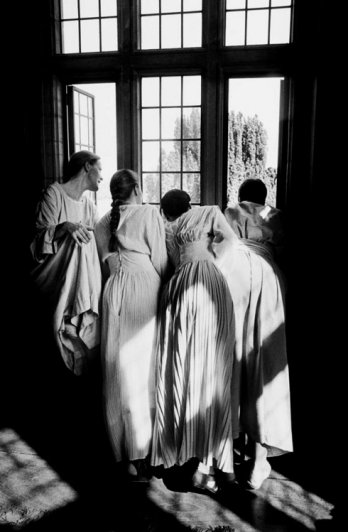 Gérard Uféras/Women in the window.
In the wings of great opera houses, fashion shows or the Paris ballet, the photographer himself becomes a choreographer of the secret worlds he reveals. Specializing in behind-the-scenes views of spectacular shows, he might, as a humanist photographer, paraphrase Jean-Paul Sartre : "paradise is other people". All we have to do is lift the veil and allow the acute eye of Gérard Uféras to work its magic.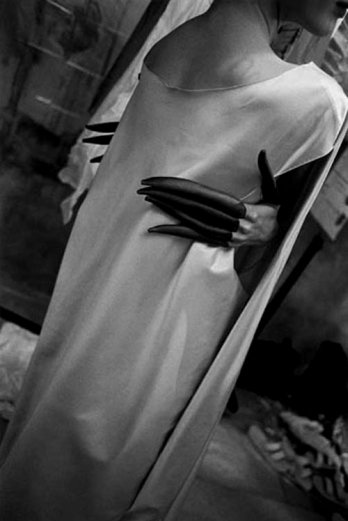 Gérard Uféras/Adeline André, haute couture automne hiver 1999-2000, Paris, juillet, 1999
A fervent admirer of Cartier-Bresson, Kertész and Koudelka, he became a showman in search of enchantment to be shared with others. His photographs perfectly express the way he intensely lives the moment, like the joyful Dorabella on the steps at Glyndebourne or Charlotte Ranson rehearsing Nureyev's Sleeping Beauty in 2004.