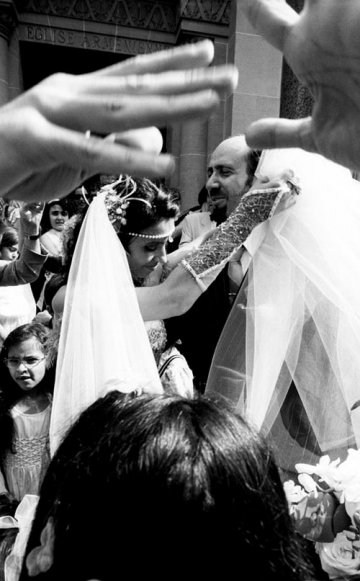 Gérard Uféras
States of Grace
Alain Mingam, February 25, 2013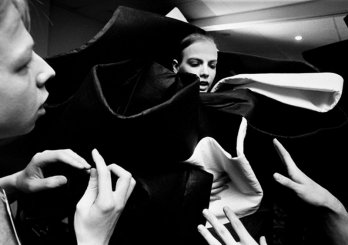 Gérard Uféras/Lady in Backstage
États de grâce includes over 100 prints from three large series of photographs: "Un fantôme à l'opéra" (1988-2001), "L'Étoffe des rêves" (2000) and "Un pas vers les étoiles" (2003-2005). Working behind the scenes in great opera houses, at fashion shows and at the Paris ballet, Gérard Uféras captures a secret world of enchantment. Specializing in behind-the-scenes views of spectacular shows, he has fallen under the spell of a fairytale world which he depicts with great tenderness, inviting us to share the magic.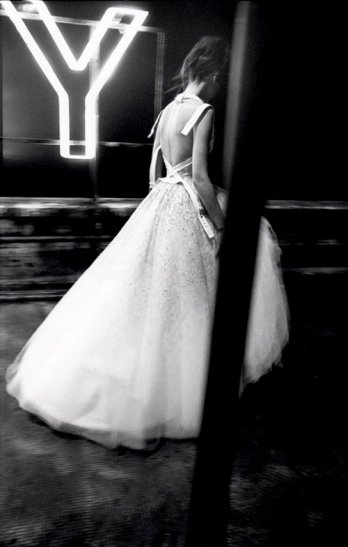 Gérard Uféras/Givenchy haute couture Paris, 2002
A co-founder of the Vu agency and an eminent member of Rapho for the past 15 years, Gérard Uféras has always preferred the shimmering shadows of the wings to the harsh light of stardom, which goes against hhis ethics. His work reflects a masterful technique which sacrifices superficial appearances to his love for what is beautiful.