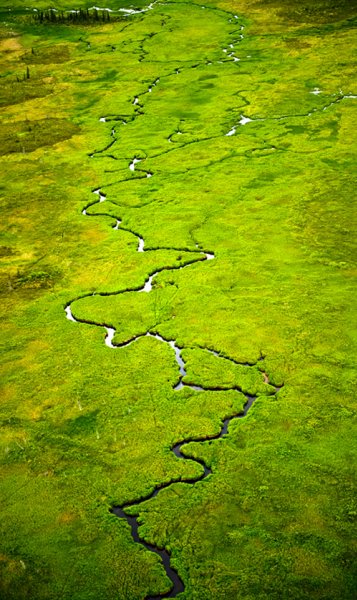 Design For a Living World
Life cycle of the materials
Ellen Lupton + Abbott Miller, October 19, 2015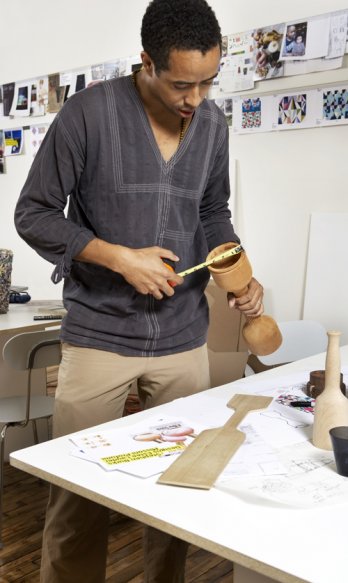 Stephen Burks_a prototype he created made from raspberry jamwood, a tree native to southwestern Australia. Photo: Mackenzie Stroh
The
"Design for a living world"
exhibition (after New York's Cooper-Hewitt Museum, Field Museum and Millennium Park in Chicago, the exhibition will be presented at Desert Botanical Garden, Phoenix) focuses designers' attention on the choice of sustainable natural materials.


The Nature Conservancy
, an organisation for the protection of land and water all over the world, asked 10 designers to create objects from natural resources to reveal the life cycle of the materials used. The result is an ecological collection whose origins are certified by the territorial surveillance of the
Nature Conservancy
, now on display at the Millennium Park, Chicago (then in January at Desert Botanical Garden in the exhibition
"Design for a living world".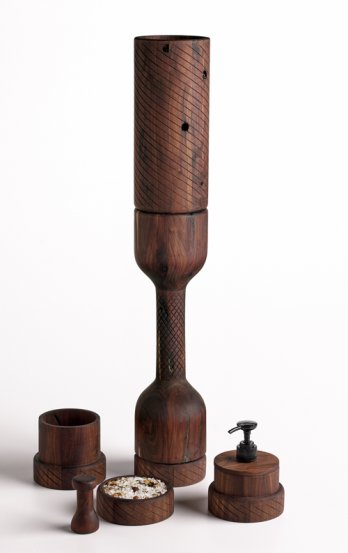 Stephen Burks_complementary suite of jamwood containers to hold the cosmetics. Photo: Dan Whipps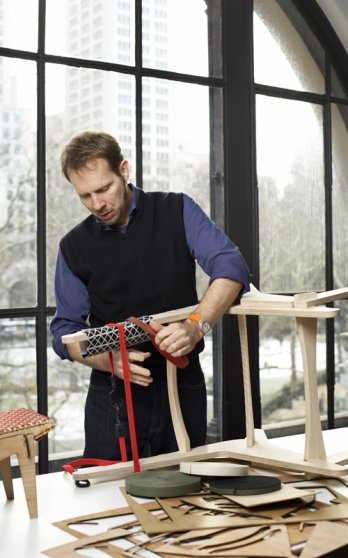 Abbott Miller_alternative textile elements might connect to the frame of the chair_Mackenzie Stroh
Abbott Miller_chair whose components can be shipped flat and dry-assembled with a rubber mallet_Jay Zukerkorn