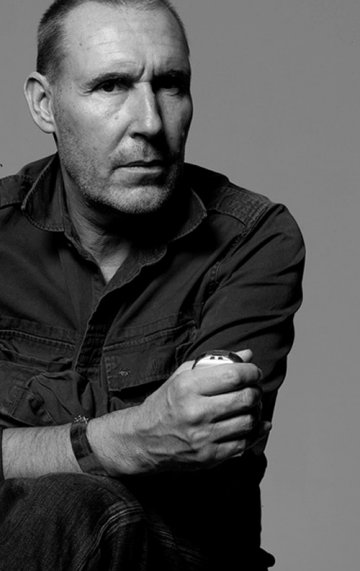 Michel Comte
Empathic & Emblematic
Y.G., August 5, 2013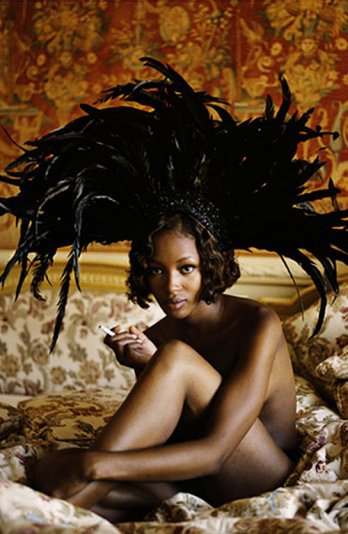 Michel Comte/Naomi Campbell, Vogue Italia, 1993
Photographic Portrait...Michel Comte was born on February 19, 1954 in Zurich, Switzerland. At the age of twelve he was already actively interested in photography, particularly in the works of Man Ray, Weegee and the swiss photographer Gottard Schuh. He went on to a career in art restoration, working for Pierre Boissons, as well as Bruno Bischofberger and Thomas Amman. That business took him to Paris where during a conversation at a dinner party he was asked to reshoot the latest Ungaro campaign. His career as a photographer started. After Ungaro and Chloé his work regularly appears in the most important fashion magazines such as Italian and American Vogue, l'Uomo Vogue, Interview, Vanity fair.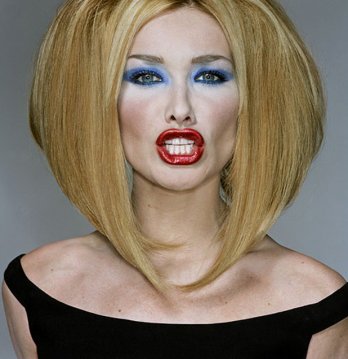 Michel Comte/Carla Bruni, Vogue Italia, 1993
His commercial clients include Gianfranco Ferré, Giorgio Armani, Dolce &Gabbana, Moschino, Cerruti, Illy Caffè, Pomellato and Trussardi and Céline. He portraits celebrities like Jeremy Irons, Demi Moore Sharon Stone, Robert Altmann, Sting, Sophia Loren and Hillary Clinton, just to mention a few of them. Despite his success with fashion and advertising photography, Michel Comte has never lost sight of his interest in people, a curiosity that compels him to document human behaviour far beyond the confines of his study. That desire, and his travels throughout the world, lead to his collaboration with the International Commitee of the Red Cross (ICRC).
Michel Comte/Charlotte Rampling, Vogue Italia, 1992