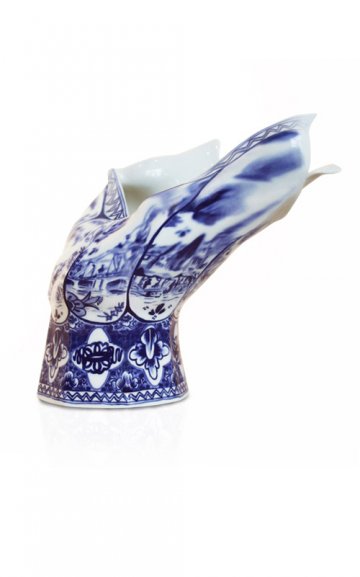 Front Design
Design with senses...
H.A., November 23, 2015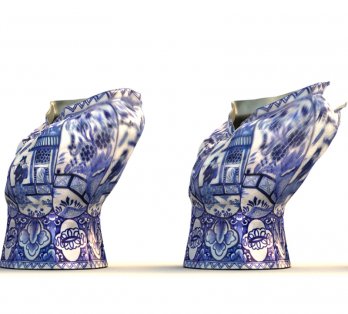 Front_Vase Blown-Up_Moooi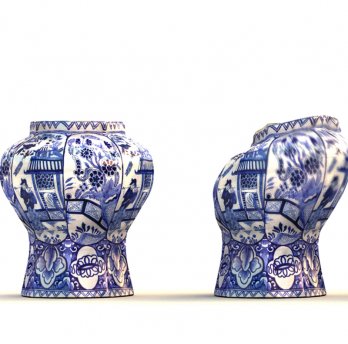 Front_Vase Blown-Up_Moooi
THE DESIGNERS OF THE WEEK
Front design
is a Stockholm collective (Swedish) founded by four young female designers : Sofia Lagerkvist, Charlotte von der Lancken, Anna Lindgren, Katja Sävström. Together they created for the FOUND (also for MOROSO, MOOOI, Established & Sons LTD, SKITCH) collection a drawer chest that seems to defy gravity, or the confetti light made of disco balls of different dimensions. In 2006 they were exploring the rapid prototyping process, which was coupled with movement detectors would allow them to draw an object in air and see this object made in resin. One of their first projects made animals take part in the definition of a shape or pattern : a rat eating a wallpaper roll would create holes, once the wallpaper applied they would allow to see the old wallpaper underneath in irregular rythms; a boa constrictor strangling a piece of clay would make decorative impressions of its skin; wood insects left on a part of a table would create galleries and make appear a color difference, thus create a derocative pattern...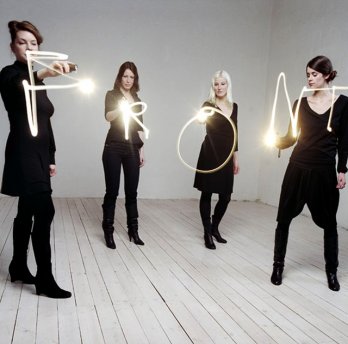 Front_Four women.