Christian Louboutin
The fetishist
Z.B.F., February 14, 2011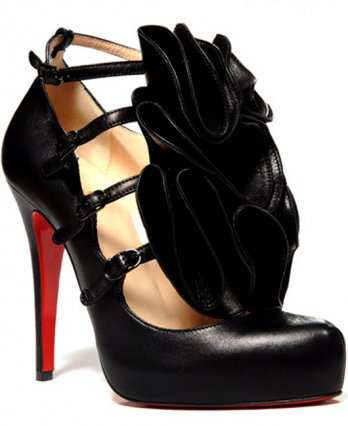 Christian Louboutin/Black shoes.
2002: At Yves Saint Laurent's farewell haute-couture show, Louboutin creates a shoe for the finale. Referred to as « Christian Louboutin for Yves Saint Laurent Haute Couture 1962-2002», it marks the only time that Saint Laurent associates his name with another designer_2007: Louboutin collaborates with director David Lynch on the exhibition « Fetish », which shows sexy one-off objects: fetishist shoes, photographed by Lynch.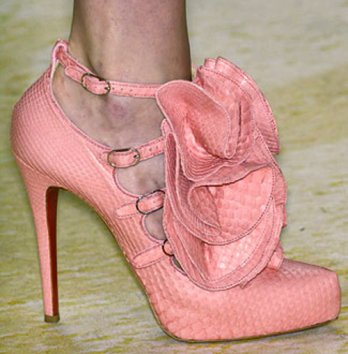 Christian Louboutin/Spring 2009
2008: New York's Fashion Institue of Technology pays a tribute to Louboutin, mounting an important retrospective of his work. Later that year, Louboutin is the Star Honoree of the Fashion Group International as well as receiving a second Fanny Award. Today, the Christian Louboutin brand can be found in twelve eponymous boutiques, 46 countries and in world famous department stores like Sak's, Nieman-Marcus, Barney's, Harvey Nichol's, Bergdorf-Goodman, Joyce, Jeffrey's… Louboutin also continues to create shoes for young and talented designers such as Rodarte and Roland Mouret.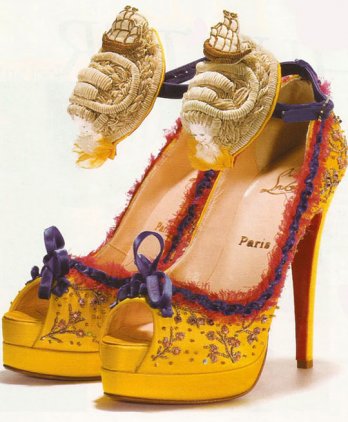 Christian Louboutin/Paris Shoes
www.christianlouboutin.com